Plans to build a restaurant and apartments next to the Clondalkin round tower.
The Round Tower in Clondalkin is the most visible landmark in the area. It dates back around thirteen hundred years. It's now a national monument and a protected structure.
About 800 people marched through Clondalkin to protest at plans to develop the land next to the tower for both commercial and residential use. Protesters included locals and historians, who wanted to see the land turned into a heritage park.
The protesters want the vacant land to be left level and turned into a heritage park.
An RTÉ News report by Barry Cummins broadcast on 20 June 2004.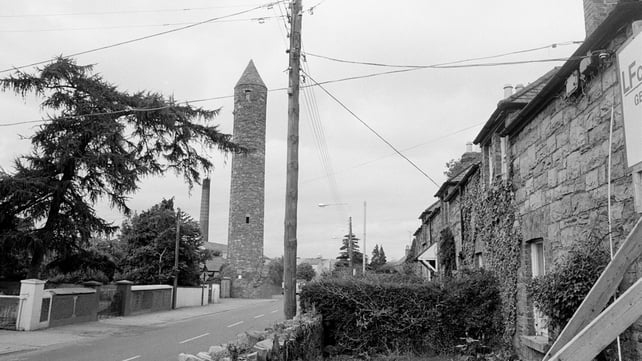 Clondalkin Round Tower (1985) with the Paper Mill chimney in the background.