Christmas can be a lonely time for lighthouse keepers and the crews on board the lightships, isolated at sea away from their families and friends.
This footage shows relief crew and supplies being delivered to the 'Atlanta' and the Tuskar Rock Lighthouse situated eleven kilometres off the coast of county Wexford.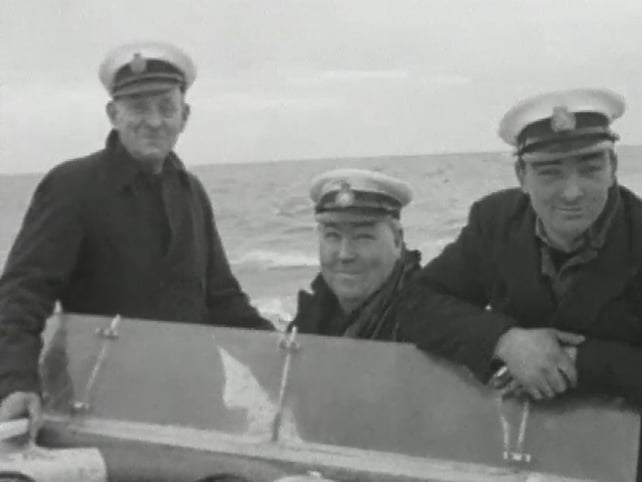 Members of the Relief Crew (1966)
This RTÉ News footage was broadcast on 22 December 1966.