'Last House' reporter Áine O'Connor visits Ballymun where a school project is under way to survey life in the Dublin suburb.
According to members of the project team
We would like to give the people of Ballymun alternative and better housing conditions.
The survey involved forty students interviewing residents of the Ballymun flats and presenting their findings and policy recommendations on the basis of these findings. The project is part of a Post-Leaving Certificate course run by ANCO offering pre-employment work experience and job placements.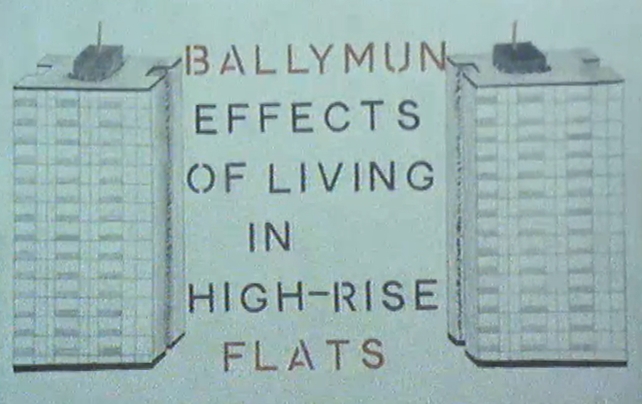 The final report proposes that the Ballymun flats be phased out as residential accommodation and converted to office space. As part of the project the students have also designed alternative housing for the current residents of the flats on adjacent corporation land. The young researchers believe that this change of use of the land and buildings would be a profitable venture.
Questions asked in the survey related to demographics, reasons for living in Ballymun, how residents felt about living there, the health and social implications of living in Ballymun, as well as questions relating to local amenities.
This episode of 'Last House' was broadcast on 31 August 1976. The reporter is Áine O'Connor.