An investigation into the continuing neglect of Ballymun Shopping Centre.
While Dublin Corporation has acknowledged that the suburban Dublin shopping centre is in urgent need of refurbishment, negotiations are still under way with Ballymun Developments over who should bear the cost of any redevelopment.
The main obstacle is money. Who should pay what towards the refurbishment?
Local traders pay £500,000 in annual rent to Ballymun Developments and a further £300,000 in service charges.
Traders and locals are in agreement that something needs to be done about the centre, with one woman commenting
The shopping centre is just being left run down so bad. If they don't do something with it soon, it'll be just a derelict site in the heart of thriving community.
A 'Today Tonight' report broadcast on 24 January 1991. The reporter is Marian Fitzsimons.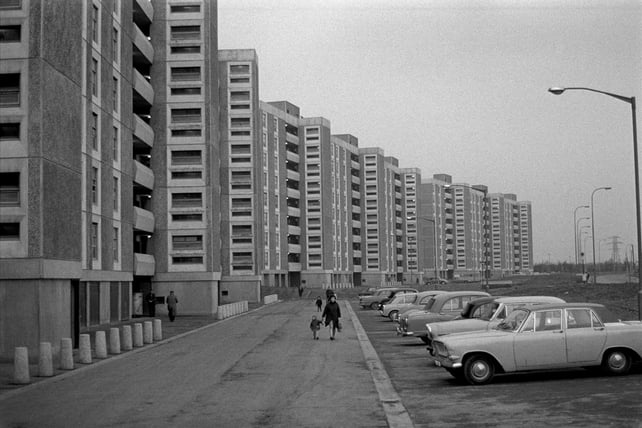 Ballymun Flats (1968)