IKEA brings assemble yourself, flat pack, Swedish designed furniture to Ballymun Dublin.
Eager shoppers had been queuing over night waiting for the first IKEA store in the Republic of Ireland to open.
The queue itself was dotted with displays of devotion to all things Swedish.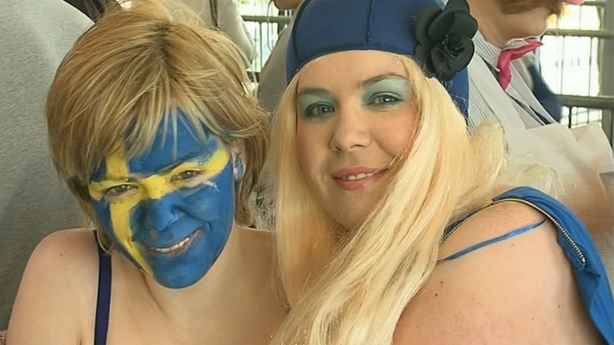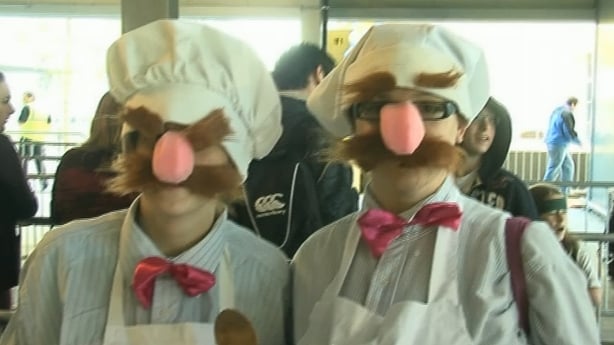 All things Swedish at the IKEA Opening Dublin (2009)
Manager Garry Deakin described the excitement of finally opening the store after years of preparation.
A traditional IKEA log cutting ceremony marked the final countdown to when the first customers went through the doors.
Ciaran Murray of Ballymun Regeneration said,
It's a real fun day. It's like U2 in Croke Park and Ballymun today is the national stage for the biggest event that we've seen in a long, long time.
While shoppers may have experienced IKEA in other countries, they are delighted to have one on their own doorstep. Estimates suggest that up to ten thousand people will have visited the store by close of business on the first day.
An RTÉ News report broadcast on 27 July 2009. The reporter is Philip Bromwell.