Movieville USA launches its début season and claims the world's largest film screen for the Phoenix Park.
Dubliners show they are keen to celebrate America's great tradition "the drive-in" movie on a 100ft wide x 84ft high movie screen organised as part of Dublin's European City of Culture.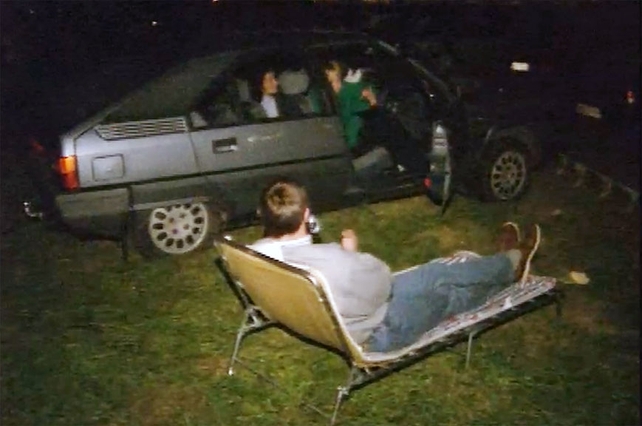 Relaxing At The Movies (1991)
Hundreds of cars file into the former Phoenix Park Racecourse for a drive-in movie night. With room for 1,000 cars, organisers have created a nostalgic 1950s American tented village experience to cater for the estimated 50,000 people they expect to attend. Americana kitsch, hot dogs, ice cream, burgers and rock'n'roll are on offer.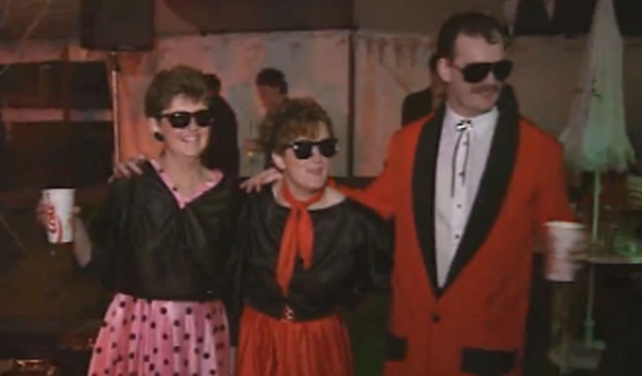 Movie-goers at the Drive In (1991)
Twelve iconic movies have been selected to be shown on the giant screen to Dublin audiences in this unusual venue including The Blues Brothers, Lethal Weapon, Grease, Jagged Edge, Blazing Saddles, Who Framed Roger Rabbit, Dirty Dancing, Good Morning Vietnam, Batman and The Rocky Horror Picture Show.
An RTÉ News report broadcast on 7 June 1991.