U2, Simple Minds, and Eurythmics among the bands providing nine hours of music for a crowd of 15,000 at the Phoenix Park Racecourse.
Security at the event was tight with everyone on the site being searched at the entrance. For festival organiser Henry Mountcharles, safety is central to a successful event for.
We run dry sites.
Apart from a few forged tickets, the festival has gone off smoothly. Tickets were priced at £10.50.
The bill included U2, Simple Minds, Eurythmics, Big Country, Steel Pulse and Perfect Crime.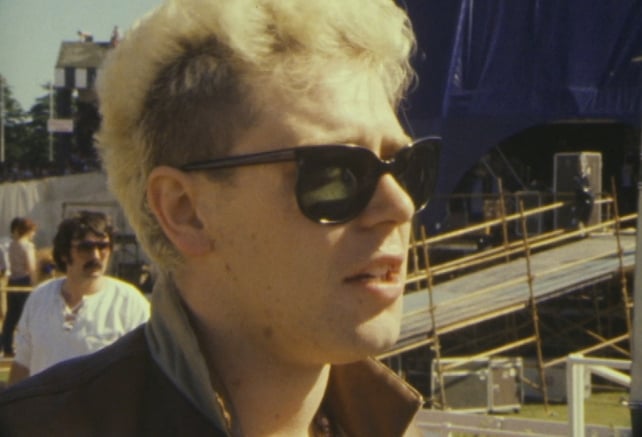 Adam Clayton at the Phoenix Park (1983)
U2 bass player Adam Clayton spoke to RTÉ News about being back home in Dublin marking the end of U2's 'War' tour and plans for their next album.
It is really nice to actually get back to home soil and see all your old mates and everything.
An RTÉ News report broadcast on 14 August 1983. The reporter is Alan McCullough.