A cinema is open on a Sunday in Belfast for the first time since the Second World War.
Belfast City Council has permitted films to be shown on Sundays, as long as they are suitable for families.
The New Vic cinema on Great Victoria Street is screening two films,
'Paint Your Wagon' and 'Abba : The Movie' probably caused no sensitive eyebrows to be raised.
A group from the New Presbyterian Church held a quiet protest outside the New Vic and handed out leaflets.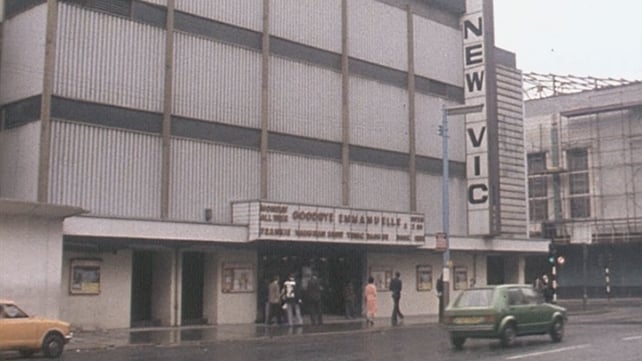 The New Vic Cinema, Belfast (1978)
The last time cinemas opened in Belfast on Sundays was to entertain American troops during the Second World War.
An RTÉ News reports broadcast on 5 June 1978. The reporter is Brendan O'Brien.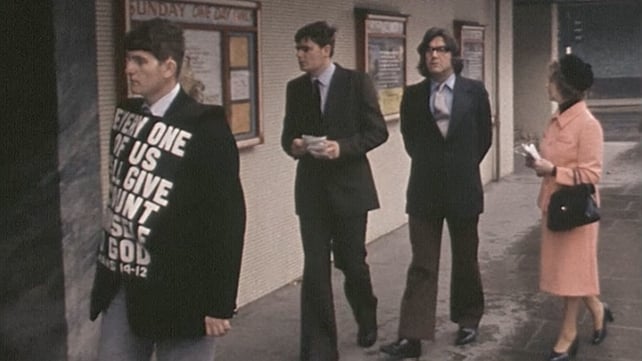 Protestors from the New Presbyterian Church at the New Vic cinema, Belfast (1978)