The Rocky Horror Picture Show was screened every Friday night for over 20 years at the Classic Cinema in Harold's Cross, Dublin.
The Rocky Horror Picture Show attracted a following of hardcore regulars and curious newcomers who threw themselves into the show by dressing up, singing and dancing throughout the screening. A showing of the film at the Classic was truly an interactive cinema experience. As the action takes place on screen, enthusiastic fans who are dressed in character mimic the words, music and dance of the film.
This episode of 'Davis at Large' presented by Derek Davis, looks at tourism in Dublin and sees two young women from the country visiting the capital for the weekend. As part of their itinerary, they get the chance to dress up and see a different side to the city's late night entertainment scene.
The Classic Cinema finally closed its doors in 2003.
This episode of 'Davis at Large' was broadcast on 9 February 1986.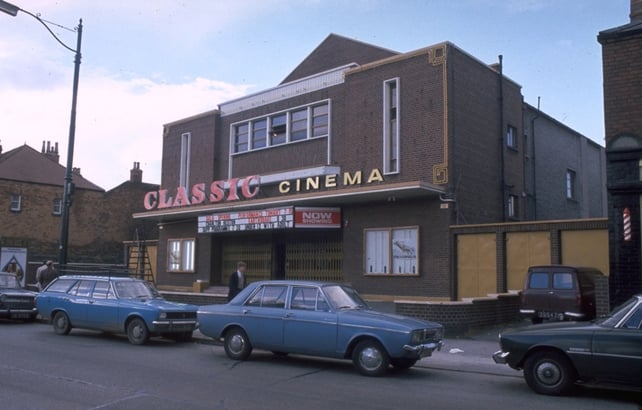 Classic Cinema - Harolds Cross, Dublin