A visit to Dublin's Phoenix Park where the Phoenix Cricket Club is celebrating its 150th year.
Reporter Fred Cogley meets club president Tommy Kearns who talks about the history of cricket in Ireland which was once very popular throughout the country. Areas such as Kilkenny and Ballinasloe once had a strong cricketing scene but no longer have clubs as hurling is the main game now.
Cricket was played in the Phoenix Park in 1792 and in those days betting was very much a part of the game and it was usually a four ball over bowled under arm. I think the reason betting started on the cricket was because cock fighting became illegal.
This report for 'Sport on 2' was broadcast on 25 June 1980.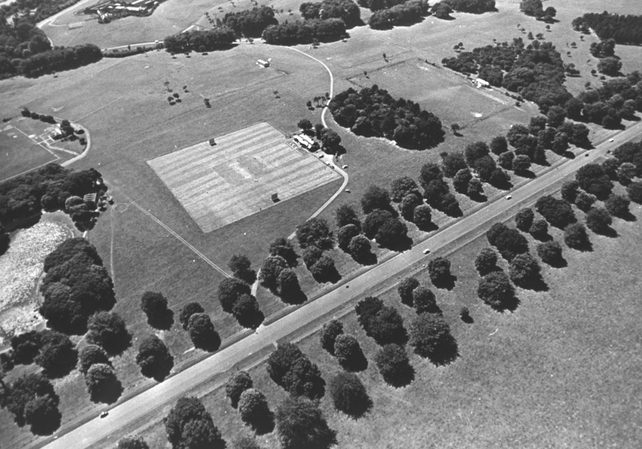 Aerial View of Phoenix Park Cricket Pitch