Lordi from Lapland in Finland are the winners of the Eurovision Song Contest held in Athens, Greece.
For the first time at Eurovision Finland have come out on top. Their lead singer Mr Lordi (Tomi Petteri Putaansuu) describes himself as 'The Hulk of Hell' and they sing about 'The Arockalypse' and 'The Day of Rockoning'. The winning song 'Hard Rock Hallelujah' was written by Mr Lordi.
Commenting on their success the band's frontman says
We said from the beginning that if we get the rock fans to vote, anything is possible.
This was a debut Eurovision win for Finland and also the first time a hard rock song had won the competition.
The Prime Minister of Finland congratulated the band saying that Lordi finally gave people something different to vote for in Eurovision. The band will be honoured by having a square named after them in their hometown in Lapland.
An RTÉ News report broadcast on 22 May 2006. The reporter is Eileen Whelan.
In 2009 Mr Lordi was a guest on 'The Podge and Rodge Show'.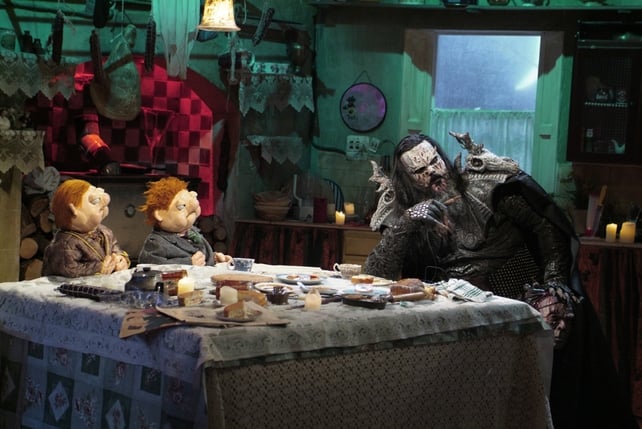 Lordi on Podge and Rodge (2009)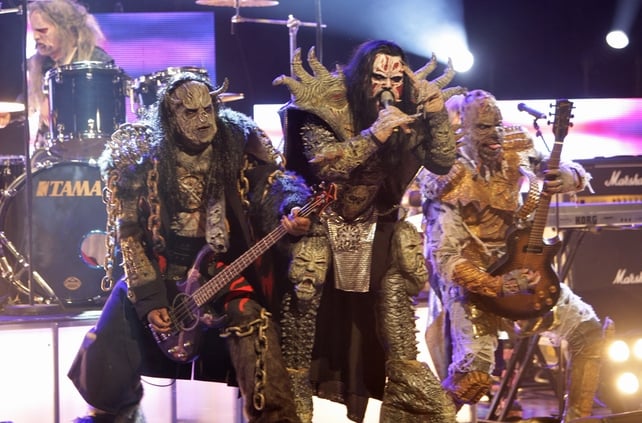 Lordi on 'Late Late Show' (2013)
In February 2013 Lordi performed their winning song 'Hard Rock Hallelujah' on RTÉ Television's 'The Late Late Show' as part of a Eurosong Special edition.