The first Irish language magazine is now available for Irish speakers in Ireland and worldwide via the world wide web.
Beo! and 'Beo.ie' is the brainchild of Donegal man Liam Ó Cuinneagáin, Director of Oideas Gael.
The new internet magazine is supported by Foras na Gaeilge and contains interviews and articles with glossary, learners' section, discussion forum and other interactive features.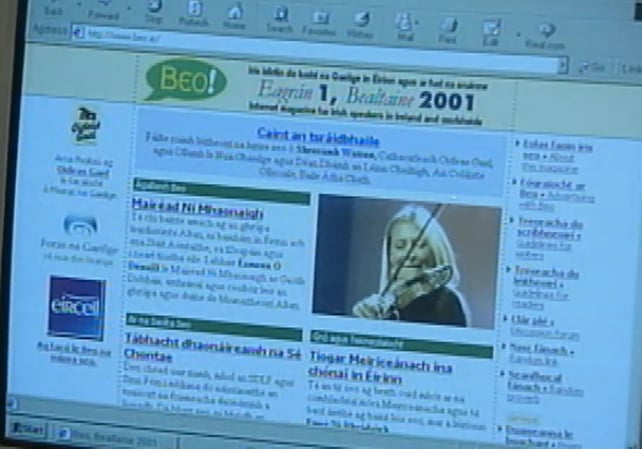 Beo! (2001)
Based in Glencolmcille in County Donegal it is compiled by Oideas Gael who are synonymous with adult Irish language education in the region. It's been put together by an Irish-speaking Czechoslovakian Michal Boleslav Mechura who has designed it with the not-so-fluent Irish speaker in mind.
Níl an Ghaeilge ag fáil bháis, tá an Ghaeilge beo
Liam Ó Cuinneagáin believes that the magazine will have a lot of demand as 7,000 people logged into the first edition.
An RTÉ News report by Eileen Magnier broadcast on 10 May 2001.