A look at the history of the fifty year old Fianna Fáil political party.
In a special 'Seven Days' programme three prominent members of Fianna Fáil - Jack Lynch, Charles Haughey and Neil Blaney - give their impressions on the history and evolution of the party known as 'The Republican Party' over the last 50 years.
The restoration of Ireland's full and ancient nationhood was the objective Éamon de Valera set himself when in 1926 he founded Fianna Fáil.
While Jack Lynch did not come from a particularly political background, his family loyalties lay very much with Éamon de Valera.
Charles Haughey believes that,
Fianna Fáil is not a party... Most of us think of Fianna Fáil as a national movement... It's a way of life.
and members of Fianna Fáil do not think of it as a party, but rather as an organisation.
For Neil Blaney
Fianna Fáil was the anti-treaty party... the anti-partition party
A 'Seven Days' report broadcast on 13 February 1976.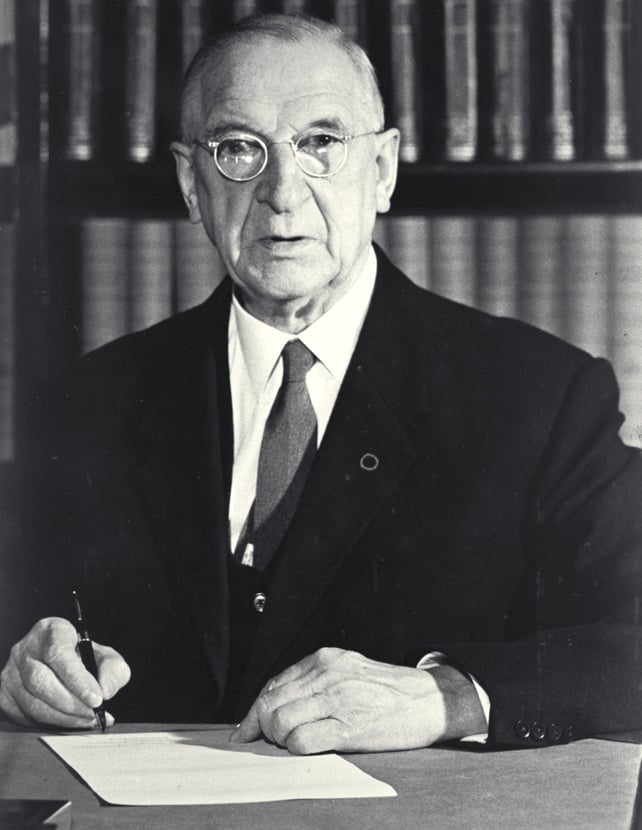 Éamon de Valera, Founder of Fianna Fáil