Haughey and Blaney sacked by Lynch over arms allegations and Kevin Boland resigns in protest.
Charles Haughey and Neil Blaney were sacked from cabinet for alleged conspiracy to smuggle arms to the IRA in Northern Ireland. Taoiseach Jack Lynch announced that he had demanded their resignations early in the morning of 6 May 1970. Minister for Local Government and Social Welfare Kevin Boland resigned in protest. He spoke to Tom McCaughren for RTÉ News.
Asked about the speech he made a short time ago in the Dáil in which he said that the taoiseach's information was tainted, he says,
it came from an obviously discredited source.... The person from whom the information came is obviously playing the part of a double agent.
An RTÉ News report from 8 May 1970.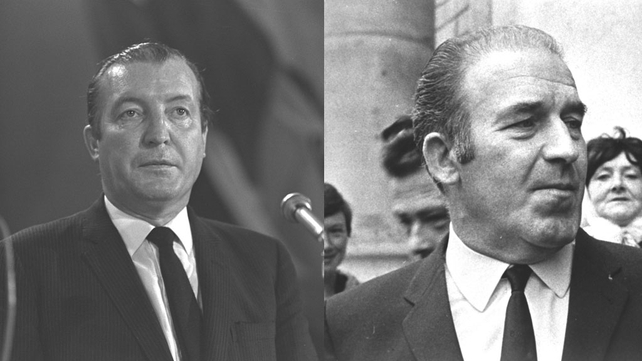 Charles Haughey and Neil Blaney (1970)