In a change to the convention, An Taoiseach Jack Lynch, delivered the 1970 Budget in the absence of the Minister for Finance, Charles J. Haughey.
On 22 April 1970 just hours before he was due to give his budget day speech Minister for Finance Charles Haughey was injured in a horse riding accident at his home in Kinsealy.
In a late rearrangement the Taoiseach Jack Lynch stood up in the Dáil to explain that he would making the budget speech in the absence of the Minister for Finance.
Shortly afterwards, on 6 May 1970, Charles Haughey was sacked as Minister for Finance after allegations of the use of funds to import arms for use by the IRA.
On the 11 May 1970 a press conference was held following rumours that Charles Haughey had been beaten up and not fallen from a horse. Patrick J O'Connor Mr Haughey's election agent read a statement listing the former minister's injuries and reiterating that these had occurred due to a riding accident on the 22 April 1970.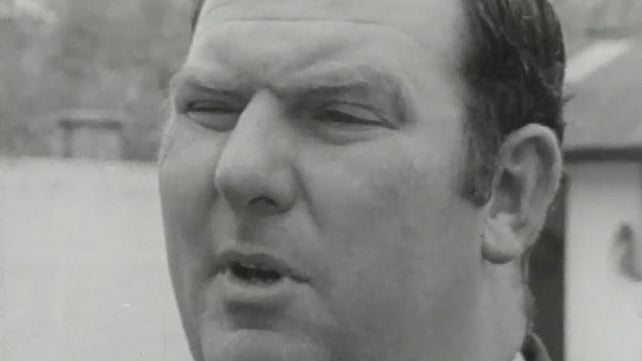 Patrick J O'Connor