Haughey and Blaney leave court having been charged with conspiracy to import arms.
Sacked cabinet ministers Charles Haughey and Neil Blaney were charged in Dublin District Court on 28 May 1970 with conspiracy to import arms and ammunition. Also charged were retired army officer Capatain James Kelly, Belfast IRA member John Kelly, and Belgian businessman Albert Luykx.
Captain James Kelly had travelled to Germany to buy arms with Luykx as his translator. It was alleged that Haughey and Blaney had conspired to import them to supply to the IRA in Northern Ireland, where the troubles had erupted the previous year. Taoiseach Jack Lynch had sacked the two ministers for this earlier in the month.
This RTÉ News footage shows Haughey and Blaney leaving the court. It was broadcast on 28 May 1970.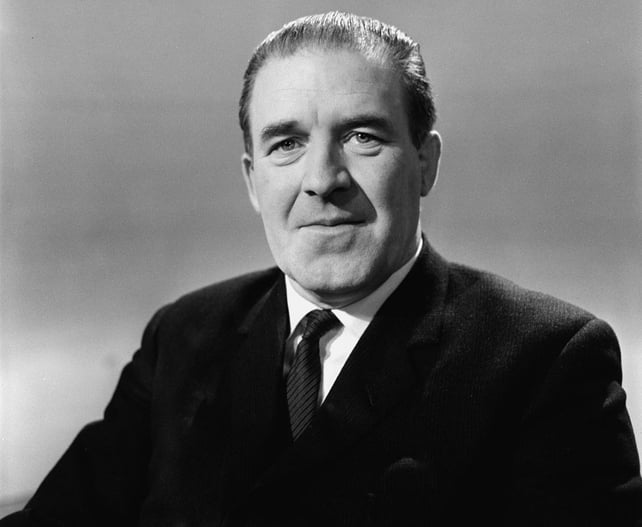 Neil Blaney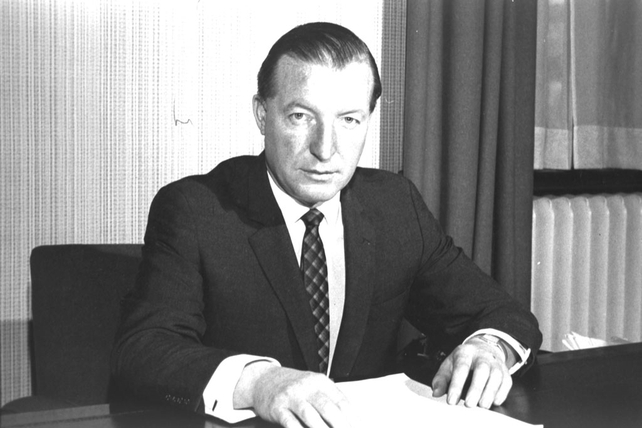 Charles Haughey