A rapidly growing population of rabbits on Inis Mór has become a major headache for the 900 islanders.
On Inis Mór one of the Aran Islands a plague of rabbits is destroying the island.
The islanders explain that the rabbits are burrowing fields and eating the grass. Island residents, Bridget Harnon and Colie Harnon describe the damage being caused by the rabbits burrowing. The damage has extended to the island's airstrip which provides essential access to the mainland.
The Aran Islands is one of the locations where rabbits have survived the scurge of myxomatosis
Reliable estimates say there may be somewhere between 30,000 and 40,000... These island rabbits have learned all of the tricks of survival.
For island farmers, the rabbits have become an absolute menace. People are having to sell their livestock because there is no grass to feed them and some are shooting, poisoning or even gassing the rabbits.
An RTÉ News report broadcast on 24 April 1985. The reporter is Jim Fahy.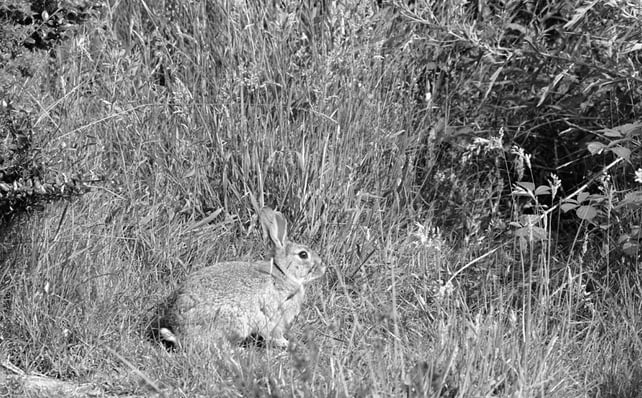 Wild Rabbit