Gardaí from Ballina display the fruits of a successful pre Christmas raid on Mayo moonshiners.
The haul includes poteen in an assortment of twenty seven bottles, four gallons of spirits, two stills, a copper worm, a cooler, and fifty five gallons of wash.
In spite of their efforts, trafficking in the illegal spirits at £2 a pint is reported to be brisk.
An RTÉ News report broadcast on 24 November 1975. The reporter is Dermot Mullane.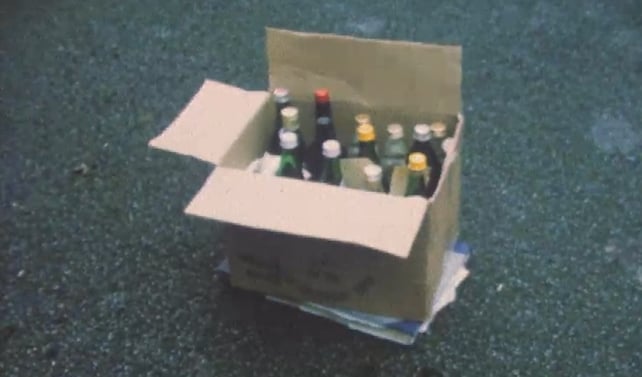 Box of bottled poteen (1975)