After years of disputes, protests, and legislation, civic offices finally open on the Viking site at Wood Quay.
Dublin Corporation new civic offices at the controversial site on Wood Quay were officially opened in 1995. The opening marked the end of 25 years of acrimony, legal challenges, and protests.
Plans for the offices go back to the late sixties, but years of objections and excavations on the Viking site delayed the completion of the building.
The 'Save Wood Quay' campaign was one of the most intense mobilisations of public opposition on a subject of cultural heritage in the history of the state.
Tony Connelly reports from the official opening for RTÉ News on 29 January 1995.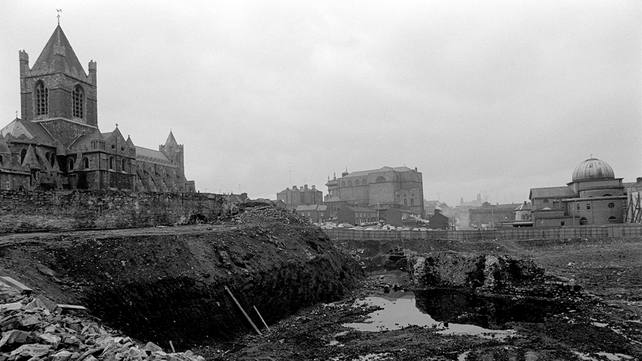 Wood Quay Viking Site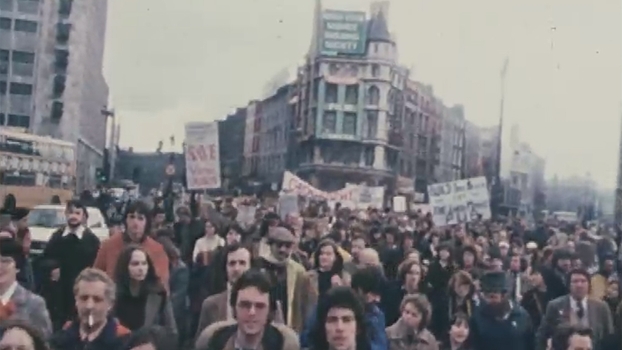 Protesters against the development at Wood Quay (1978)