RTÉ News reports on the growing popularity of breakdancing in Limerick City.
The first time we saw it was off Top of the Pops. As the dancers perform on the streets of Limerick, crowds gather to enjoy the spectacle.
Reporter Michael Walsh talks to members of the public to get their views on the new craze to hit the streets of Limerick. John Dillon from the Krazy Feet dance troupe talks about how he became interested in breakdancing and developed his talent further.
An RTÉ News report broadcast on 20 December 1984.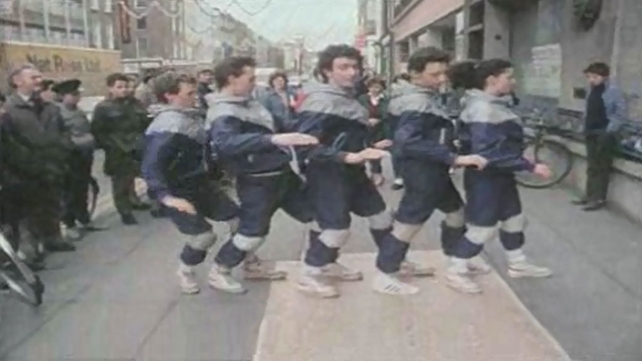 Limerick Breakdancers