A new initiative in Coolock offers young people the opportunity to dance instead of standing in the dole queue.
Run by the Coolock Youth Project and the Department of Labour's Teamwork Scheme the programme pays four young men £55.82 per week to breakdance. The breakdancing group named Razzmatazz are the first dancers in the country to receive any kind of government funding.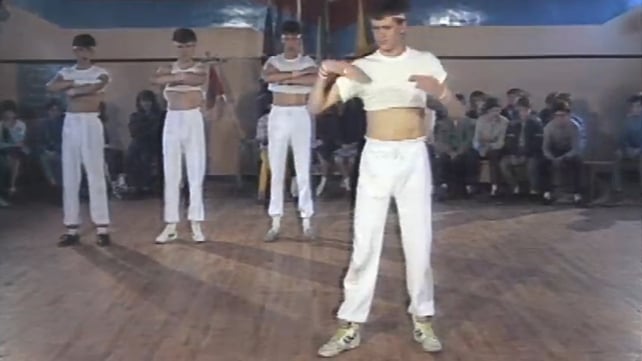 Breakdancing in Coolock (1986)
Dancers Stephen Higgins, Joseph McLoughlin, Jeff Graham and Paul Cheevers describe their daily routine at the local scout hall as they prepare for public performances. When the Team Work funding ends in August, the dancers hope to become a commercial success.
The group's manager Fintan O'Hare talks about this new initiative and the potential it may have for other young people in the future.
An RTÉ News report broadcast on 13 June 1986. The reporter is Alasdair Jackson