The Egyptians have the belly dance, the Austrians the waltz, and Clare has the fling.
An old traditional dance that had been dying out for years, the fling is making a comeback. A cousin of the Scottish Highland Fling the dance is being revived by the young people of east county Clare, with the help of local teacher John Torpey.
Many of the older people of Clare who used to dance the fling are still alive and provided some tips and advice on getting it back on the road.
Traditionally performed at the crossroads, four pairs of young people perform the dance, accompanied by local traditional musicians who play 'Some Say The Devil Is Dead'.
An RTÉ News report broadcast on 22 June 1980. The reporter is Michael Walsh.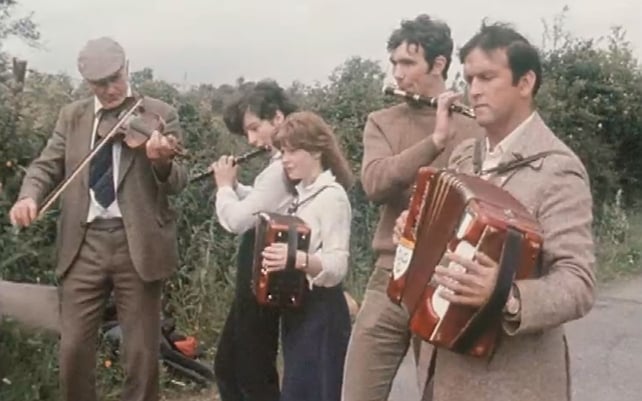 Musicians perform at a crossroads in Co. Clare (1980)