D'Unbelievables try to remain cool, calm and confident.
Pat Shortt and Jon Kenny as D'Unbelievables try to impress two ladies at the Ardilaun House Hotel.
This episode of 'Gortnaclune' was broadcast on 22 July 1994
Presented by Pat O'Mahony and Pauline McLynn, 'Gortnaclune' featured comedy sketches, filmed inserts and musical guests and ran twice weekly over the summer of 1994. The first programme was broadcast on 28 June 1994.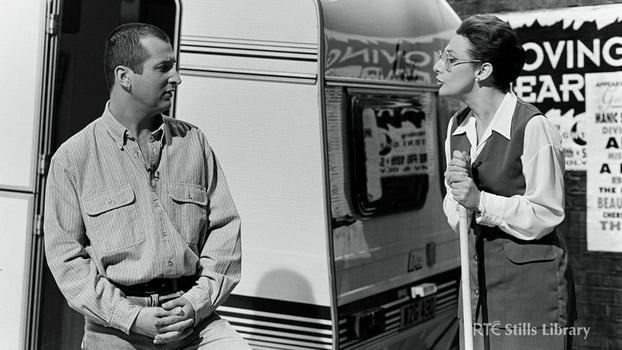 Pat O'Mahony and Pauline McLynn in 'Gortnaclune' (1994)