US President George Bush's visit to Ireland in 2004 was marked by a series of anti-war protests against the use of Shannon Airport as a transit stop for US troops on their way to Iraq.
Protesters were also angry with the Irish government for allowing it to happen.
There were demonstrations at Shannon and at Dromoland Castle in Co. Clare, where Bush was attending an EU-US summit. One of the protesters is shown handing a warrant for Bush's arrest to Irish Gardaí. Western Correspondent Jim Fahy speaks to Cara Costello of the Tralee Anti-War Group, Sean O'Connor from Drogheda and Richard Boyd Barrett, chairman of the Irish Anti-War Movement.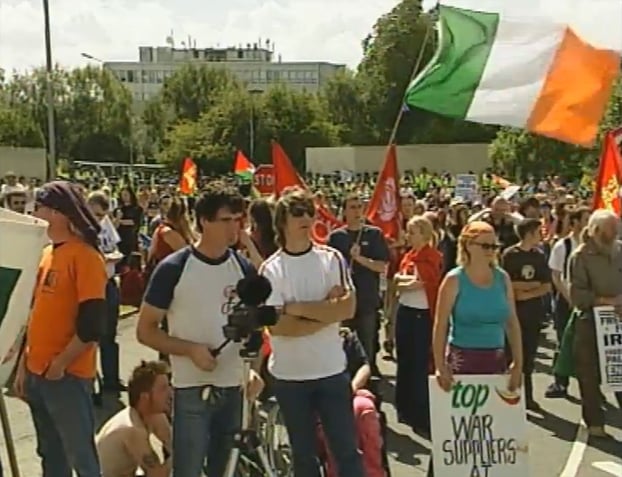 Anti-war Protesters
An RTÉ News report broadcast on 26 June 2004.