Governor of the Central Bank, Dr. T.K. Whitaker talks about the controversial new Central Bank building on Dame Street in Dublin.
The 150-foot building which was designed by architect Sam Stephenson is in breach of planning laws with the result that 30 feet must be taken off the top. Minister for Local Government Mr. Tully stated that the building must comply with the law. It is estimated that the work will cost £1.3 million. The question remains over who will eventually foot the bill.
Dr. T.K. Whitaker made it clear that he was not saying that the architects, Stephenson Gibney and Associates, acted in bad faith.
An RTÉ News report broadcast on 24 April 1974.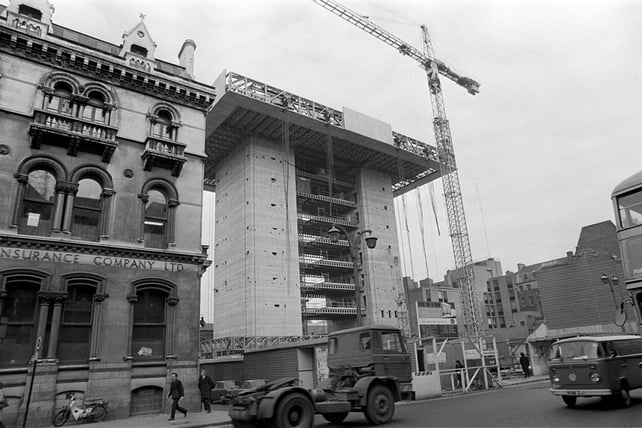 Central Bank Building in progress, 1974.