How has the banking world changed? The programme Seven Days reports on banking in Ireland in 1969.
John Feeney reports on the world of banking, people's impression of what a bank is, and the image that banks present to the public.
The main business of banking - lending money in order to make a profit.
Feeney also describes how banks operate - lending money in order to make a profit. He also provides a description of the banking structure in Ireland from the role of the Central Bank to approximately 50 banking firms operating in Ireland.
This episode of 'Seven Days' was broadcast on 10 October 1969.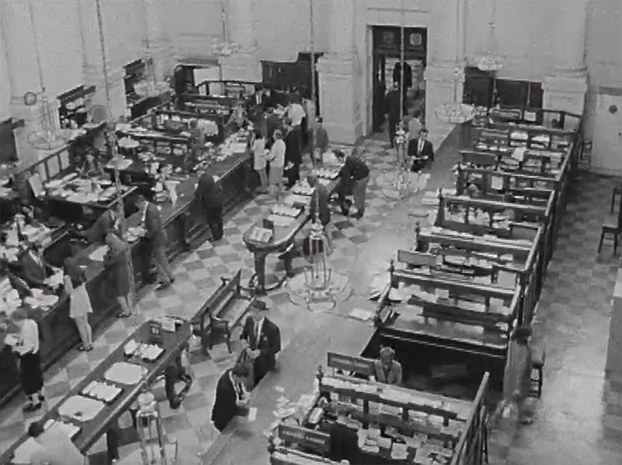 Bank of Ireland College Green (1969)
'Seven Days' began broadcasting on 26 September 1966 and was RTÉ television's flagship current affairs programme for ten years. The programme's young production team was made up of producer Lelia Doolan, directors Eoghan Harris and Dick Hill, and reporters John O'Donoghue, Brian Cleeve and Brian Farrell.