On 20 March 1964 writer Brendan Behan died at the age of 41. RTÉ Archives remembers the writer with a selection of radio and television clips on the man, his life and his work.
Visit the 'Brendan Behan' exhibition and hear the man himself talking about subjects as diverse as growing up in inner-city Dublin and the abolition of capital punishment. His wife, Beatrice ffrench-Salkeld, recalls dating Behan and their wedding day. While his peers reflect on his work and the contribution made by Behan to Irish literature.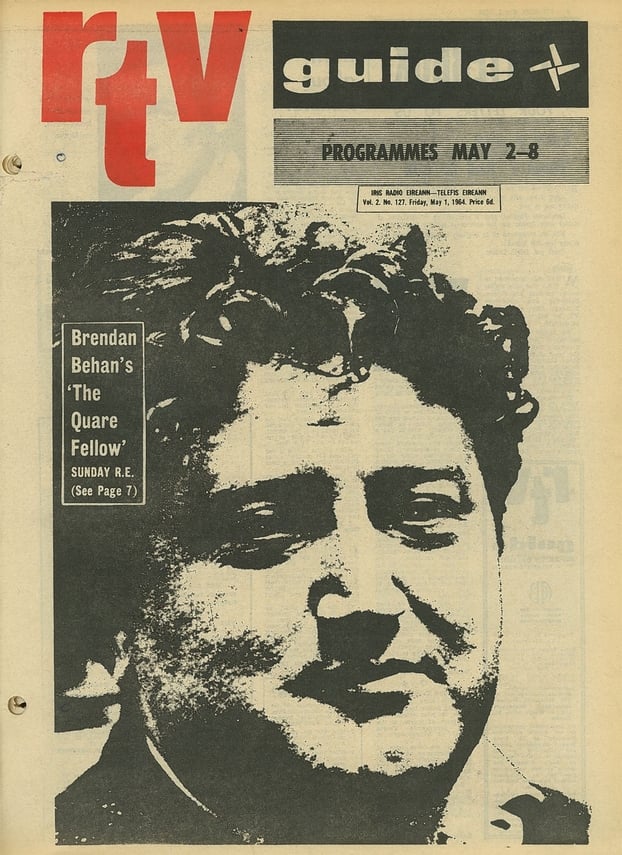 Brendan Behan on the cover of the RTV Guide, 1 May 1964.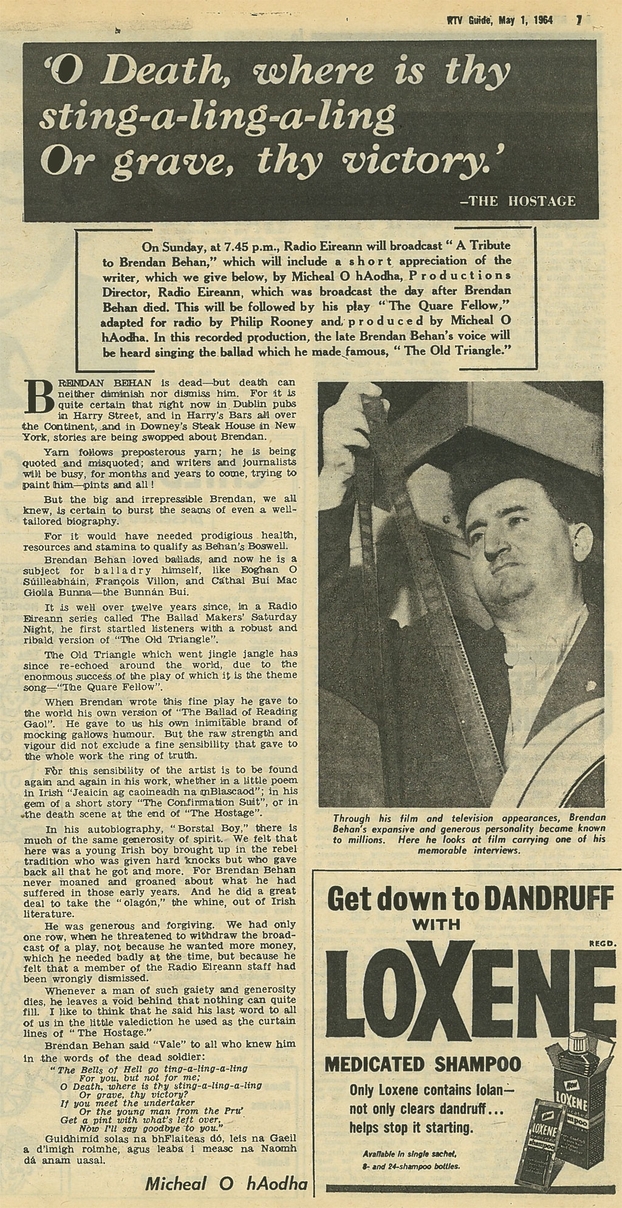 RTV Guide, 1 May 1964, page 7.