Thousands turn out to pay tribute to Dublin writer Brendan Behan on his final journey.
The 41-year-old author and playwright Brendan Behan died in the Meath Hospital Dublin.
Brendan Behan was born in Russell Street, Dublin on 9 February 1923. The family later moved to Kildare Road, Crumlin where Brendan lived until his marriage to Beatrice ffrench Salkeld in 1955. They had a daughter Blanaid in 1963. Suffering from diabetes which was compounded by years of heavy drinking, he died on 20 March 1964.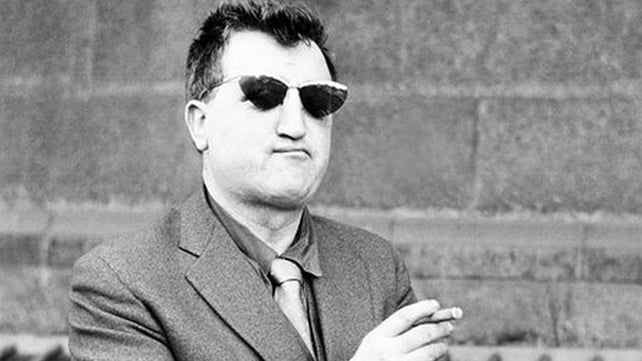 Brendan Behan (1961) reproduced here with the kind permission of irishphotoarchive.ie
The funeral service took place in the Church of the Sacred Heart, Donnybrook. Thousands came out to pay their respects to the late poet, playwright and author. The funeral cortege passed through the streets of Dublin to Behan's final resting place at Glasnevin Cemetery.
An RTÉ News report broadcast on 21 March 1964.