Preparations were underway for the Electric Picnic festival.
A new type of event for Ireland a boutique music festival is to take place at Stradbally Hall estate in Laois. Promoter John Reynolds describes his vision for the festival.
The flavour of the event is that it is small so everybody can see acts. They are quite close to the stages. And it is kind of a sum of the parts greater than the whole scenario.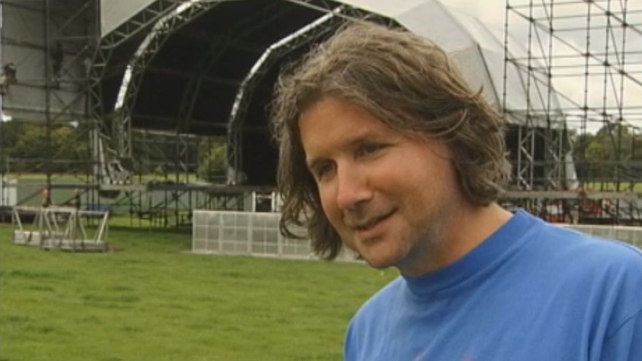 Promoter John Reynolds
Avril Stanley of Release Event Management promises amazing food as well as great music in a relaxed environment.
Thomas Cosby owner of Stradbally Hall Estate hopes that the Electric Picnic will offer something different to music lovers and that it will develop over the years.
Ireland's most upmarket music festival
The first Electric Picnic is expected to attract 15,000 of the country's poshest revellers.
An RTÉ News report broadcast on 2 September 2004. The reporter is Jennifer O'Connell.