In County Galway Ballinasloe is getting ready for the annual fair week and festival.
Preparations are well underway for the Ballinasloe fair week and festival which is taking place from 3-10 October 1976. The urban council has blocked off the Fair Green ahead of the traditional horse fair,
The centrepiece of the whole event.
Traffic diversions are also being put in place.
At the Emerald Ballroom, Ballinasloe Chamber of Commerce president Paul Dooley crowns the Queen of the Fair, Margaret Clarke. The student nurse from Ballinrobe in County Mayo is presented with a cheque for £100 and also wins clothing and cosmetics donated by sponsors.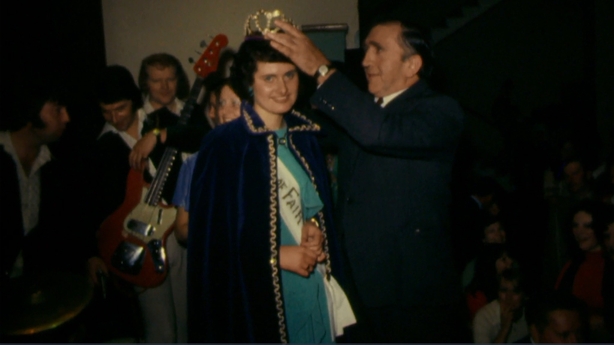 An RTÉ News report broadcast on 30 September 1976. The reporter is Demot Mullane.