Thin Lizzy are the special guests on a new RTÉ television series.
Currently in both the singles and album charts, Thin Lizzy perform 'Are You Ready?' from their 'Killers Live' EP.
'6 – 5 Live' broadcast on 16 May 1981. The presenter is Dave Heffernan.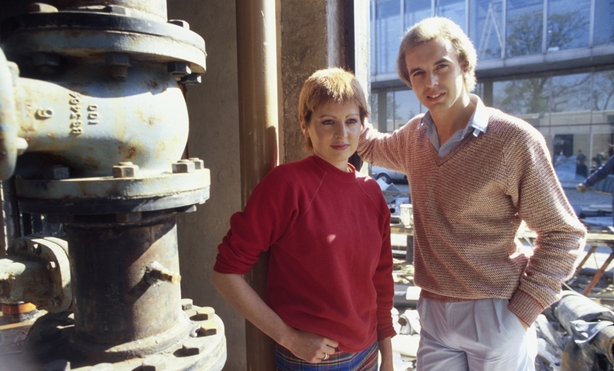 6-5 Live presenters Carolyn Fisher and Dave Heffernan. (1981)
This was the first episode of the new series '6-5 Live' hosted by Dave Heffernan and Carolyn Fisher.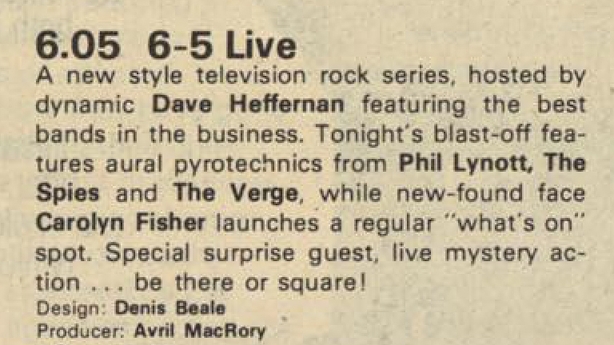 RTÉ Guide 6-5 Live, 16 May 1981