The All Ireland Turf Cutting Competition is held in County Offaly.
Turf cutters compete for the All Ireland Turf Cutting title in Derryiron Bog, Rhode in County Offaly.
Competitors will be judged on speed, neatness, squareness of the sods and tidiness of the banks. The wing sleán technique involves cutting downwards in the bog to extract the turf. The cutters are aiming for a sod that is 4 inches by 4 inches by 9 inches. A good turf cutter will be able to judge this by eye. All the turf cut during the competition is auctioned off at the end of the day.
If you were digging turf vertically, like potatoes say, you'd use a wing sleán.
This technique is generally used where the turf is dense and where the bog is more easily worked.
The judges are all outsiders to avoid any favouritism.
In second place was Pat Connolly from Carberry and the winner was Martin Brennan.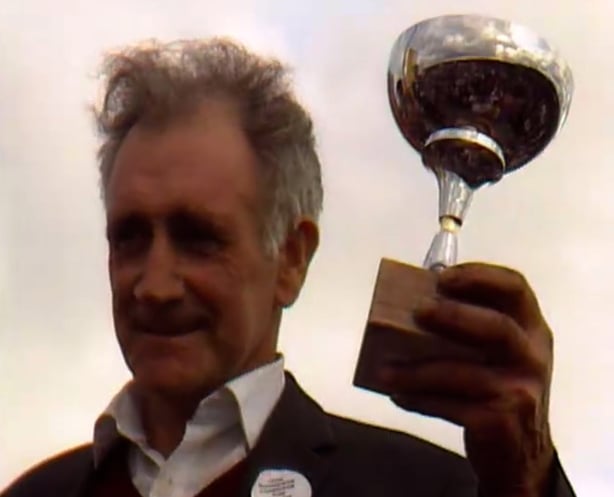 Turf Cutting Winner Martin Brennan (1985)
'Hall & Company' broadcast on 5 August 1985. The presenter is Frank Hall.