All change on the bog as developments in technology and machinery allow for the mass turf cutting.
At Timahoe in north Kildare, 175,000 tonnes of turf are produced each year through the use of large-scale cutting machinery.
Bord na Móna was set up in 1946 to develop the boglands of Ireland. Mechanical innovation meant turf cutting, work traditionally done by hand for fuel, could now be produced on an industrial scale.
Much of the turf produced in Timahoe was used to power a nearby electricity power station at Allenwood. The remainder was sold to fuel merchants or directly to the public. The power station closed in 1994.
This report shows the turf cutting machinery in operation on the bog.
An RTÉ News report broadcast on 4 April 1962. This clip is mute.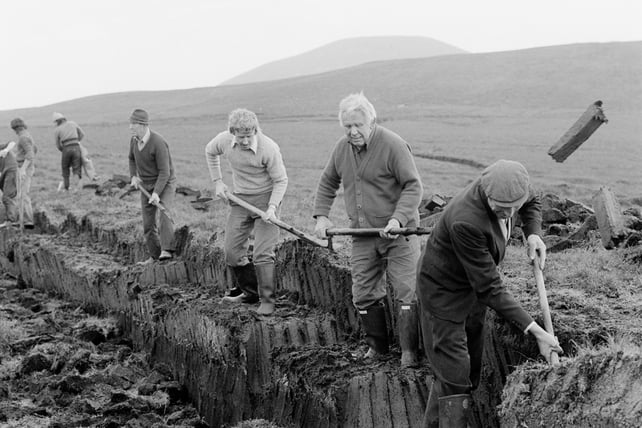 Turf cutting by hand near Ballycastle, County Mayo (1979)