Sheila White shows older people can master the most modern technology.
A curiosity and a wish to understand the latest technology encouraged Sheila White to learn about computers. Today she has been awarded a certificate for successfully completing a computing course.
The presentation of her certificate also came with a birthday cake to celebrate her 99th birthday with friends and family.
Who wouldn't be ninety nine?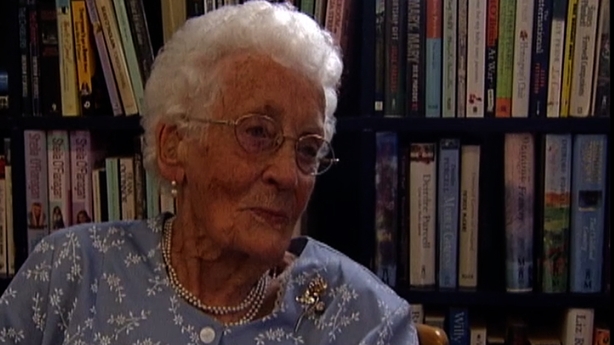 Sheila White, 99 year old student
Sheila White also has words of advice for living a long and happy life and they are never to say no. She is now contemplating doing another course.
An RTÉ News report broadcast on 14 July 2005. The reporter is Anna Murphy.