The original family home of Irish revolutionary Padraig Pearse in Dublin has been refurbished.
The Pearse family lived in the house at 27 Great Brunswick Street in the last decades of the nineteenth century and the early twentieth century. The family also ran their stone sculpture business from the address.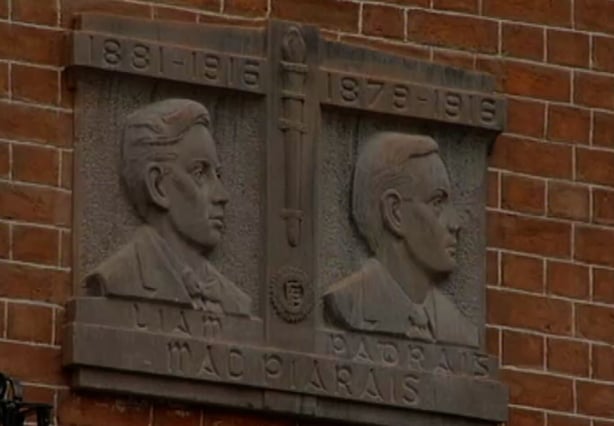 Liam and Padraig Pearse Plaque
In 1924, the street was renamed Pearse Street in honour of Padraig Pearse and his brother William (Willie), who were executed at Kilmainham Gaol for their part in the 1916 Easter Rising.
More recently the building was used as a car salesroom but it has now been restored to its original and historic state.
An RTÉ News report broadcast on 14 July 2000. The reporter is Carole Coleman.