O'Donoghue's pub on Merrion Row in Dublin is the venue for the launch of The Dubliners album 'In Concert'.
The Dubliners band members Ronnie Drew, Bob Lynch, John Sheahan, Barney McKenna and Ciarán Bourke are in attendance at a reception in O'Donoghue's pub to launch their album 'In Concert' on 4 or 5 March 1965. Joining them are Kathleen Behan and Stephen Behan, the parents of writers Brendan, Brian and Dominic Behan. Also present are Dominic Behan and his wife Josephine Quinn.
Speeches on the night are made by Harry Geoghegan of Irish Record Factors, manager of The Dubliners John Sheridan, publican Maureen O'Donoghue and the actor Barry Cassin.
The Dubliners were signed to the Major Minor label in 1965 after backing from Dominic Behan. 'In Concert' is the group's second live album and it was recorded at the Cecil Sharp House in London in December 1964. It includes a version of the ballad 'The Patriot Game' with lyrics by Dominic Behan.
These photographs were taken by RTV (RTÉ) Guide photographer Roy Bedell who worked for the Guide from 1962 to the mid 1970s. He left the RTÉ Guide to work as a cameraman with RTÉ.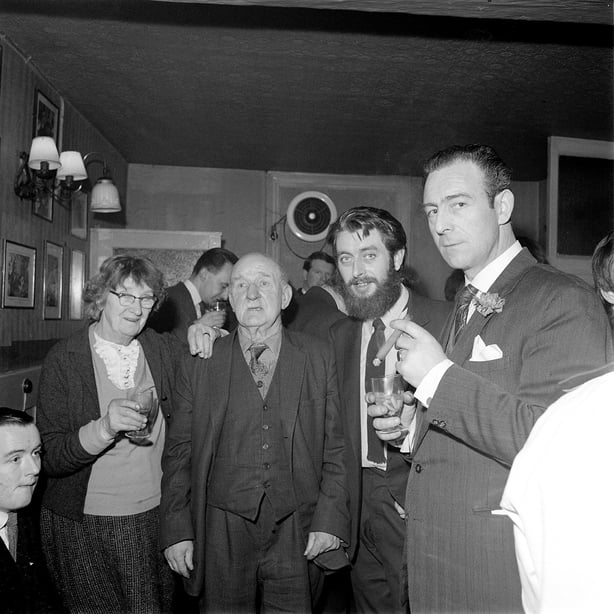 Kathleen Behan, Stephen Behan, Ronnie Drew and John Sheridan.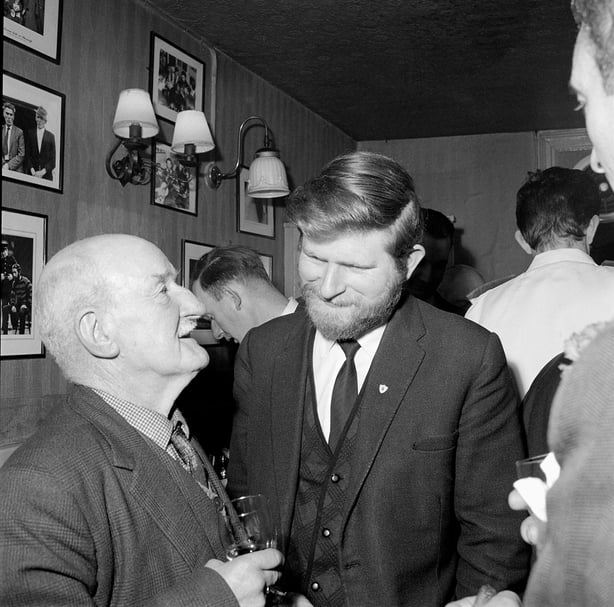 Stephen Behan and John Sheahan.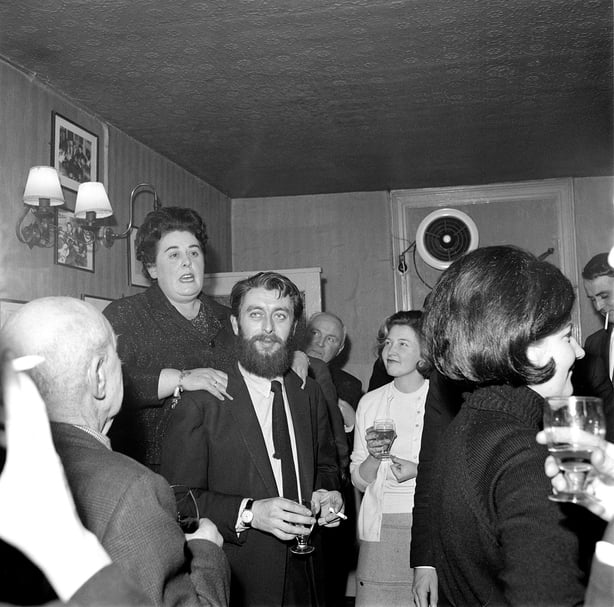 Stephen Behan, Maureen O'Donoghue and Ronnie Drew.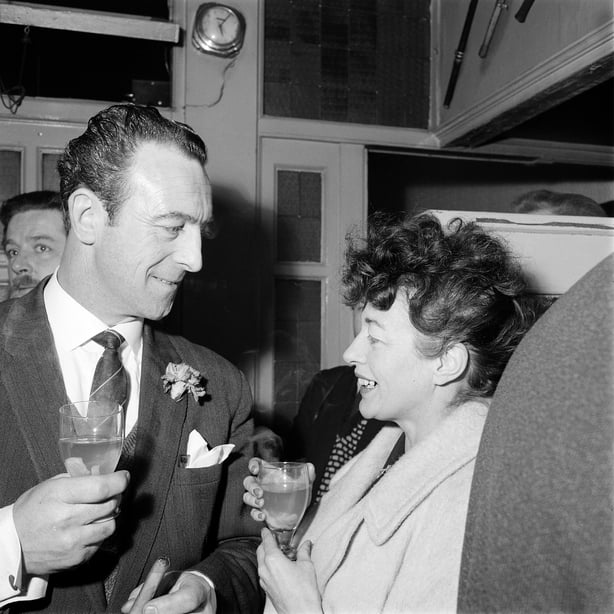 John Sheridan and an unidentified woman.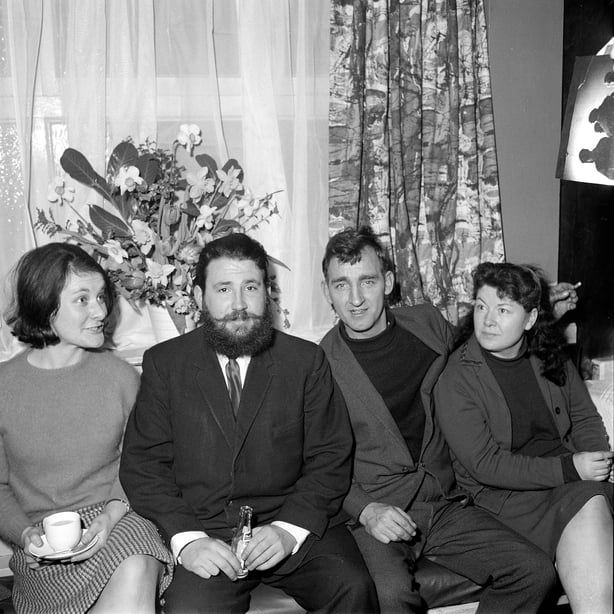 An unidentified woman, Barney McKenna, Dominic Behan and possibly Josephine Quinn.