A collection of acetate discs recorded for RTÉ radio have been digitised with the assistance of the BAI Archiving Funding Scheme.
The Broadcasting Authority of Ireland administers a funding scheme for the archiving of programme material that aims to develop a culture in the Irish broadcasting sector that will contribute to the preservation of Ireland's broadcasting heritage.
With the financial support of the archiving scheme RTÉ Archives has completed the creation of digital files for 4,500 acetate discs. The acetate disc is the earliest sound recording format held by RTÉ Archives and was used for recording and broadcasting. The audio signal was cut into a groove of a lacquer coated blank disc. The softness of the lacquer used means that acetate disc recordings do not sustain repeated playing.
The acetate collection is something we are still learning about at RTÉ Archives. The recordings were made between 1937 and 1971 and archive staff are creating a catalogue of the complete collection. Later this year the aim is to publish the Acetate Collection at www.rte.ie/archives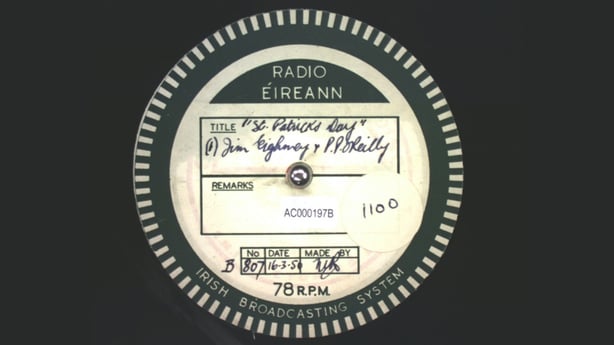 Each side of every disc was numbered with these numbers becoming the guides for the creation of the digital assets. The recordings now exist as digital files and on completion of the catalogue this material will be available for use by programme makers and content creators as part of the ongoing preservation of RTÉ Archives. The content of the recordings feature traditional and classical music, interviews, talks, reports, folklore, speeches and sound effects.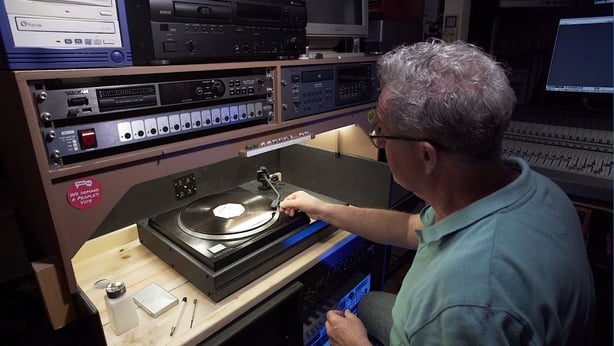 Over the coming months and prior to the publication of the Acetate Collection we will make some recordings available through Archives Daily. Listen here to a report from June 1949 on road bowling in Crossbarry County Cork.