Serious safety concerns expressed after air traffic control systems failure.
All aircraft movement is regulated by air traffic controllers and this role depends greatly on navigational and radio aids to carry out the job of aircraft separation. On 27 March 1985 the radio communications equipment in the air traffic control tower at Dublin Airport broke down.
Official spokesman for the Aircraft Owners and Pilots Association (AOPA) Michael Rogers explains what happened on that day. Both the normal and the reserve frequencies failed, cutting communications between the tower and the planes in the area. The back up system failed and the battery stand by system also failed when it was brought online.
The actual systems themselves, the main transmitters, actually began to explode.
An unexpected surge of power caused extensive short circuiting in the radio equipment in the control tower and staff had to evacuate and airport fire service were called.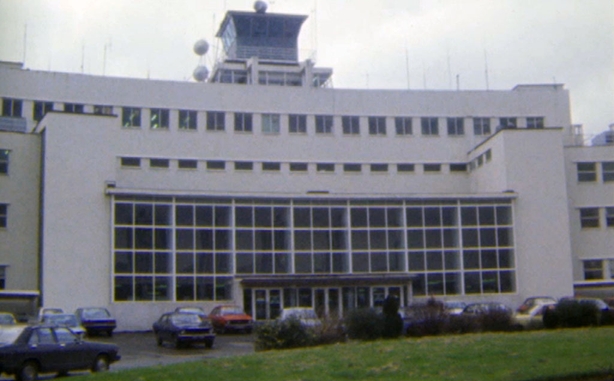 Michael Rogers says this incident was to be expected as the radio communications equipment in Dublin Airport is 17 years old and has long history of breakdowns.
It's obsolete.
He says the air traffic controllers are to be commended for their safety record given the standard of equipment they use.
Aer Lingus operations manager Michael Horgan agrees are technical difficulties but is adamant that safety is paramount and pilots would not operate in risky circumstances. Following the incident in Dublin Airport air traffic controllers have been restricting movement., All training has been stopped in the Dublin control zone. This has commercial effects and airlines are suffering delays.
Ultimately it is up to the Department of Communications to update the equipment and there is to be a custom built navigation tower at Dublin Airport. But when that is going to happen is anyone's guess.
An RTÉ News report broadcast on 3 April 1985. The reporter is Andrew Kelly.