Contemporary dance with a sense of humour from the Irish Ballet Company.
The Irish Ballet Company perform the opening sequence for Jingle Rag Jingle Tag in the RTÉ television studios.
The dancers include Jonathan Aiden, Wendy Albrow, Terry John Bates, Anna Donovan, Charles Flanders, Babil Gandara, Monica Johansson, Kay McLoughlin, Melanie Morgan, Stephanie Murphy, Richard Rowe, Rosemary Stacey, and Louise Wylie.
The choreographer is Domy Reiter-Soffer and the music is by Jan Novak.
'Irish Ballet Company: Jingle Rag, Jingle Tag' was broadcast on 29 December 1974.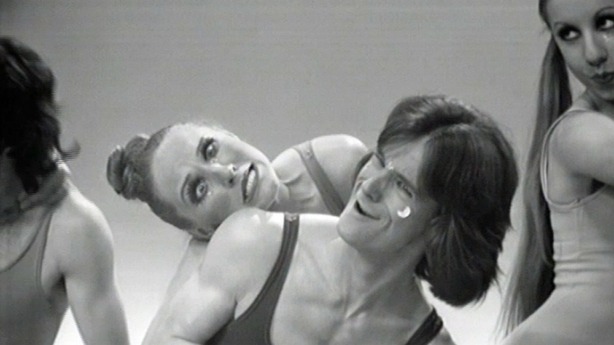 Irish Ballet Company