Seán MacEoin recalls his first major military engagement, an attack on the Royal Irish Constabulary barracks at Drumlish.
Seán MacEoin recounts some events from his time as a leader in the Irish Republican Army (IRA) during the War of Independence. Early in 1920 the IRA increased attacks on Royal Irish Constabulary (RIC) barracks and personnel. After targets were identified at a local level a plan was sent to senior leadership to seek approval for a military attack.
Seán MacEoin came to the attention of the RIC while raising funds for the Dál loan. Following a raid on his house he spent two months in Sligo Gaol.
Shortly after his release Seán MacEoin led an attack on Drumlish RIC barracks in Longford on 6 January 1920. A group of thirty IRA men surrounded the barracks and blocked the roads in and out of the town. They planted gelignite under the gable wall of the building but luckily for all involved, it failed to detonate probably because it had been stored in freezing temperatures.
We put a mine under the gable of the barracks containing sixty sticks of gelignite and we had an exploder.
The attack on Drumlish barracks carried on through the night but the IRA failed to capture the building. The explosives were dug up again and later a test took place using two small sticks of gelignite. When Seán MacEoin and his men saw the damage that just two sticks could do they realised how lucky they had been at Drumlish.
The first successful raid was on Ballinamuck Barracks which according to Seán MacEoin was ten times more fortified that Drumlish. They blew the barracks up in less than twenty minutes.
During an attack on the barracks at Arva in County Cavan, the IRA broke in through the roof of the house next door where there were six sleeping boys who were first brought to safety from any danger.
This interview in the 'The Survivors' series was recorded on 5 December 1964. The presenter is Terence de Vere White.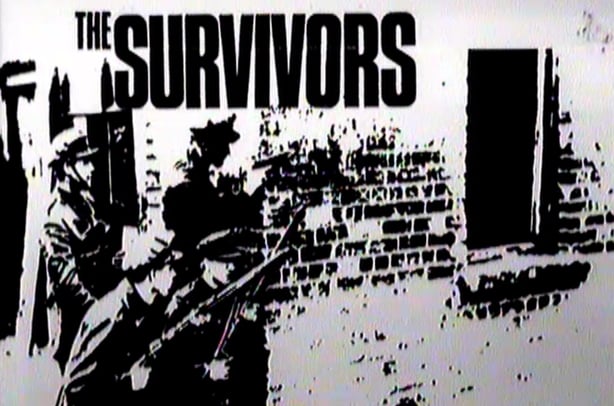 The Survivors
'The Survivors' was a project undertaken in the early years of Irish television to record personal accounts of the Easter Rising and the War of Independence. In the early 1960s, Telefís Éireann (RTÉ Television) began to record interviews with individuals who had taken part in the Easter Rising and the War of Independence. These interviews were recorded the working title of 'The Survivors'.