Irish Fashion Group launch a spring summer collection with a week long fair.
The Irish Fashion Group was established in 1979 by the Goods Council to market womenswear manufactured by Irish companies. Since then, they have netted £25 million in orders. It is expected that over £2.5 million will be spent by retailers at the fashion fair.
The well dressed lady of '85 will have four options to choose from - bold pyjama stripes, designs derived from menswear, jazzy prints or soft pastel shades.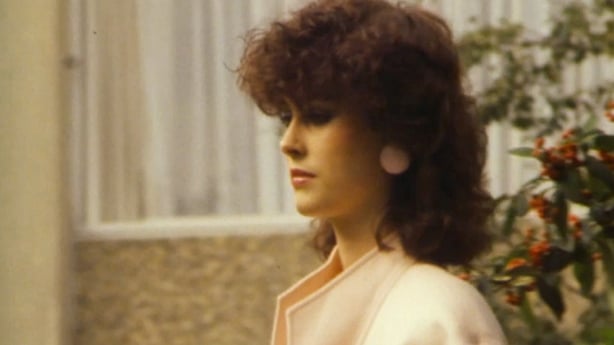 Irish Fashion Fair (1984)
Models are pictured in a variety of outfits including a tropical print sun suit retailing at £24.95 and a wool and leather two piece priced at £279.
Thirty seven fashion manufacturers are taking part in the fair.
An RTÉ News report broadcast on 14 October 1984. The reporter is Michael Ronayne.