The search is on for Ireland's most promising young fashion designer.
Twenty one of Ireland's leading designers and manufacturers including Michel Ambers and Thomas Wolfangel, took part in the Woolmark Young Designer of the Year at Jury's Hotel, Dublin. The event was organised by the Irish Office of the International Wool Secretariat.
The clothes are the work of established, Irish, ready-to-wear designers.
The charity fashion show included work by established, Irish, ready-to-wear designers, as well as the young fashion designers of the future.
The Woolmark Design Competition was organised to allow Irish fashion students show their designs in sketch form and as the final garment. Fifteen finalists exhibited their work at the event and Áine O'Connor went along to meet some of the designers.
The young designers are hopeful of having a career in the fashion industry once they have completed their college courses.
The manufacturers are looking for designers. There is a demand for freelance design work.
Designer Thomas Wolfangel sees a great future for Irish designers but emphasises the need for support from the government.
I'm sure they can definitely meet the top bracket of the world market.
The Daywear prize went to Enda Collier of the National College of Art and Design (NCAD). The Evening Wear prize was won by Jacqueline Smyth of the Northern Ireland Polytechnic. NCAD student Elizabeth Cleary won first prize in the sportswear section. The highpoint of the evening is the most promising young designer which also goes to Elizabeth Cleary.
One of the young models featured in this report is Jackie Lavin.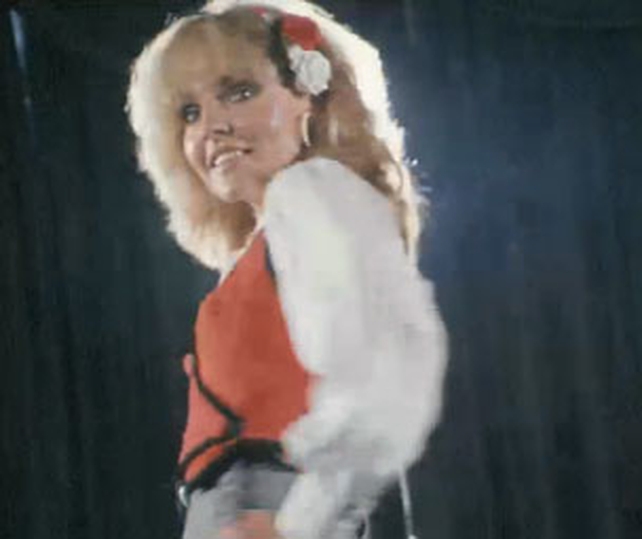 Jackie Lavin (1978)
This episode of 'PM' was broadcast on 4 April 1978. The reporter is Áine O'Connor.
PM was a magazine series reporting on aspects of Irish life with interludes for music from Irish performers.
PM first began on Tuesday, 20 September 1977 and was initially aired three nights a week on Tuesday, Wednesday and Thursday at 7.00pm on RTÉ 1.
The original presenters John O'Donoghue, Áine O'Connor, Nicholas Coffey and Doireann Ní Bhriain were later joined by Pat Kenny.
As editor Noel Smyth sees it, the Tuesday programme will consist mainly of film reports on topical events anywhere in Ireland, the Wednesday edition will concentrate on studio discussions, and the Thursday programme will be in Irish, with just as wide a brief as the other two.
(RTÉ Guide, 16 September 1977, Vol.1, No.37, p.18)
'PM' ran until Thursday, 12 April 1979.