Former hairstylist and businessman Vidal Sassoon is in Dublin to open a salon for his former apprentice David Marshall.
Since retiring from hairdressing Vidal Sassoon is busier than ever with a range of interests hosting his own television talk show and undertaking philanthropic pursuits. Born in the east end of London, he started work as a hairdresser at the age of 14. In the 1960s he revolutionised hairdressing with geometric cuts, blow drying and wash and wear hair.
Vidal Sassoon says he was not only creating a new way for women to wear their hair, but also responding to a need emerging in society for women to be more liberated. He believes his influence grew because he worked long and hard at his craft and as a result had something worthwhile to give back.
I do believe you have be an artisan first before you can become an artist, you have to know your craft.
He disagrees that high fashion is frivolous preferring to call it a minor art form, if not major art form. In the 1960s things changed when the ideas came from the street. He considers the punk counterculture far more revolutionary and while he does not agree with the political elements of punk he sees its influence.
We take as an establishment a bit from here a bit from there and even a bit from punk rock, put it together and it becomes a fashion that is usable and wearable by a majority, so every influence is meaningful.
The theme at the salon opening of David Marshall's salon is 'Wild and Romantic' and some of the models showcase hairstyles based on interpretations of a bird of paradise and Egyptian goddess looks.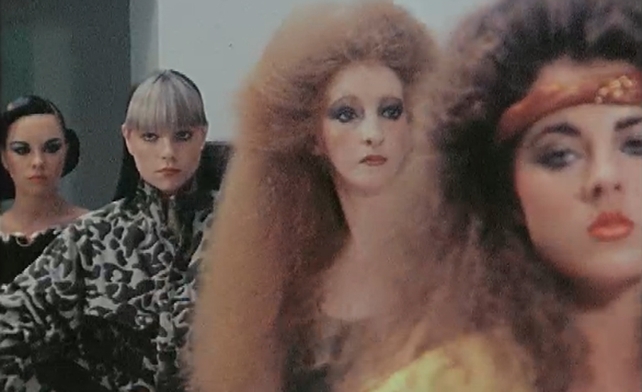 'Summerhouse' production assistant Alice volunteers to have her hair transformed by David Marshall who is keen to give her hair more depth and shape.
This report for 'Summerhouse' was broadcast on 15 July 1981. The reporter is Áine O'Connor.