The traditional view of the stick thin fashion model is being turned on its head by Irish design company Holly Harper.
Fashion for the fuller figure from the designer firm Holly Harper Ltd is to go on show at Limerick Fashion Week.
Mary McMahon of Holly Harper Ltd speaks to RTÉ News about the establishment of a designer fashion label for the fuller figure. Having had first hand experience of finding difficult to buy clothes that fit her properly, Mary decided to set up a business that would address this imbalance in the fashion market. Holly Harper manufactures clothing for women sized 16 to 22.
According to this report
Irish women tend to be built along generous lines.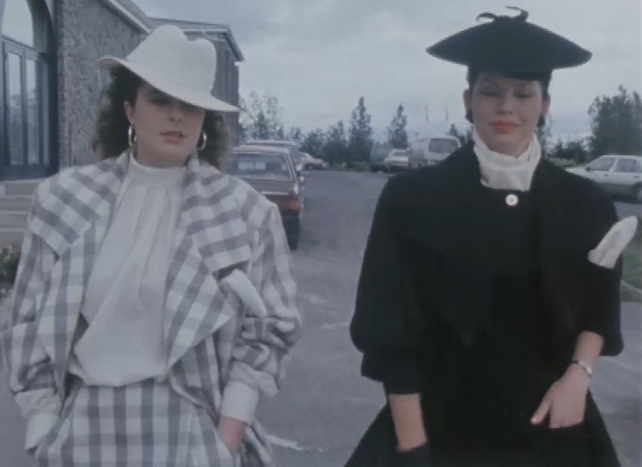 Modelling Holly Harper Winter Collection (1986)
Mary is attempting to address this by making fashionable clothes to fit the woman and not the other way around. We also get a glimpse at the latest Holly Harper Winter Collection and it's all about the shoulders.
Celia Holman Lee, owner of one of the largest model agencies in the country outside Dublin makes the point that there is a new air of realism throughout the fashion industry and is pleased to see the new Holly Harper range catering for women size 16 plus.
Liz Mangan, a farmers daughter from Limerick, has been able to carve out a career as a model without being stick thin.
An RTÉ News report broadcast on 9 September 1986. The reporter is Michael Walsh.