RTÉ coverage of the Olympic Games from Los Angeles will include breakfast television with 'Daybreak LA'
Michael Lyster of 'The Sunday Game' and Moya Doherty of 'The Live Arts Show' will present the two hour magazine programme 'Daybreak LA' which will run for two weeks.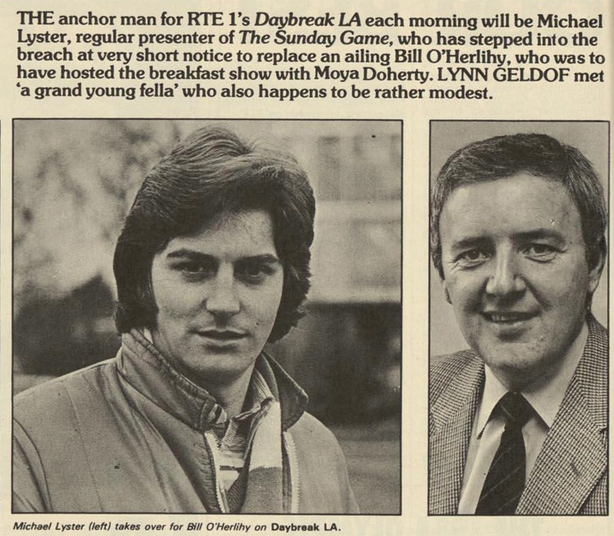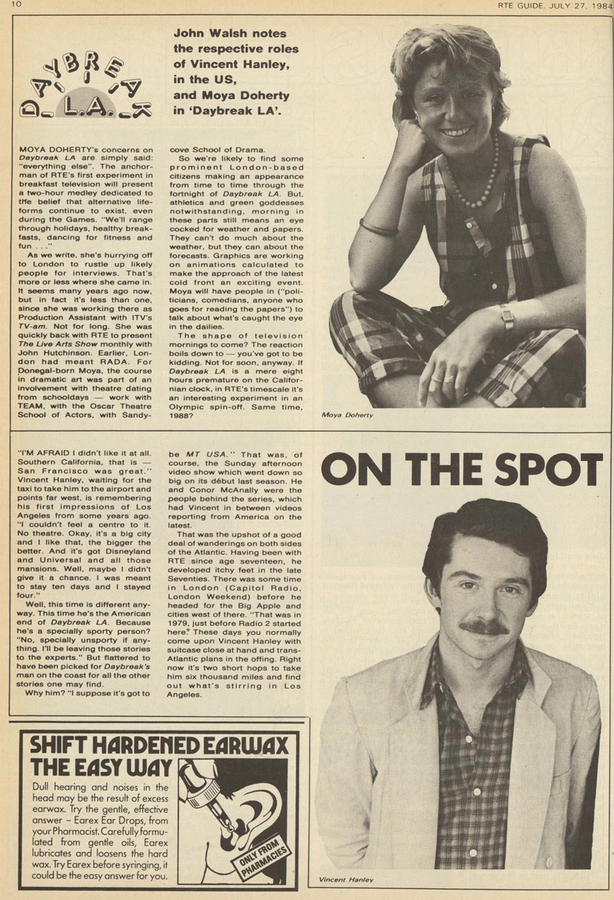 RTÉ Guide, 27 July 1984
The programme will feature behind the scenes action from Los Angeles with Vincent Hanley, as well as all the up to the minute sports results from the games, dance classes, cookery, weather reports and news bulletins.
Programme producer Liam Miller said that 'Daybreak LA' is being used as a pilot scheme for a breakfast television show. However, there are no immediate plans to introduce a regular breakfast show.
It's an experiment. We're putting our toe in the water to see how the audience react.
RTÉ will have extensive coverage of the Olympics throughout the morning, day and night totally six hundred hours. Eamonn Coghlan has been signed up for the commentary team for the duration of the games.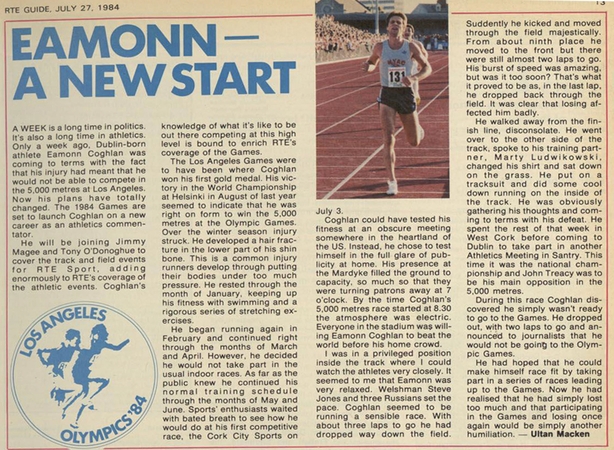 RTÉ Guide, 27 July 1984
An RTÉ News report broadcast on 23 July 1984. The reporter is Mary Fanning.