A look at the work that goes on behind the camera to bring pictures to television screens.
In 1965 the 'Discovery' series took a look behind the scenes at Telefís Éireann.
Who chooses the programmes we see on television?
What goes on in the studio?
How do you show films that we see at the cinema?
Why can't they make a programme where I live?
What do all the people do?
How do you get the news so quickly all over the world?
These are just some of the questions often asked of television makers.
This excerpt opens with Thelma Mansfield announcing that tonight's programme will be a look behind the scenes at "your television" station.
Brian Cleeve attempts to address some of these questions by taking the viewers behind the scenes at the television station in Donnybrook. This programme shows the empty studios early in the morning, the telecine machine waiting to be cranked up, an outside broadcast unit, and the master control room, where pictures and words unite, and where signals are broadcast on to our television screens.
Presenter Brian Cleeve describes TV as an ever hungry monster. We feed it continuously but it's always there wanting more. 6 hours a night, 7 nights a week.
This episode of Discovery was broadcast on 2 April 1965.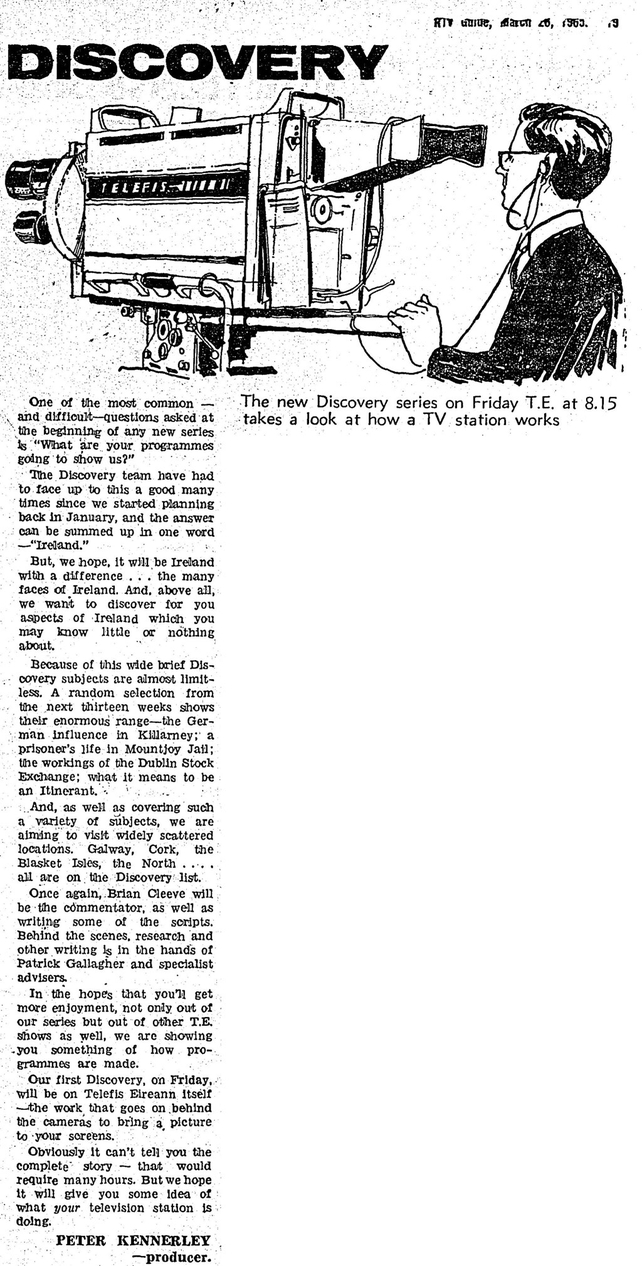 RTV Guide 26 March 1965 p19