A new radio station aims to bring a range of music to a wide audience. RTÉ Radio 2 is comin'atcha!
Following an event at the radio centre in Donnybrook the new service begin broadcasting.
It is all comin'atcha now
Minister for Post and Telegraphs Mr Padraig Faulkner launched the new station which is to broadcast for nineteen and a half hours each day and hopes to appeal to a wide audience.
Women at home, motorists, workers of industry as well as many young people.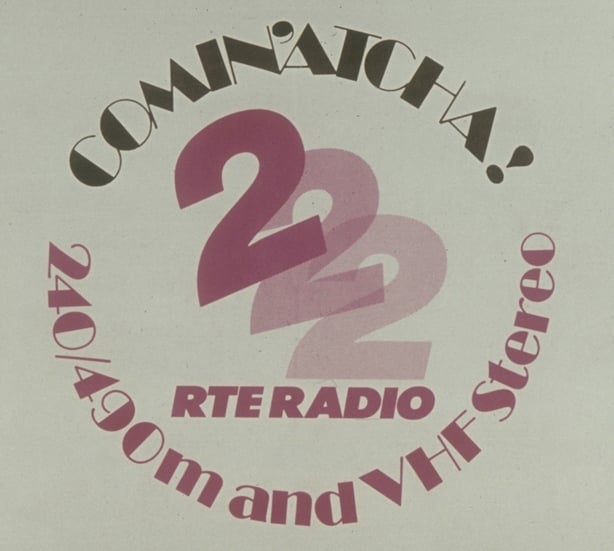 RTÉ Radio 2 logo designed by John Cogan
Broadcaster Brendan Balfe was the first voice on the new station when he introduced Radio 2′s first presenter Larry Gogan. New presenters included Dave Fanning, Gerry Ryan, and Marty Whelan.
RTÉ Radio 2 quickly established an identity for itself with the sponsorship of the Dublin City Marathon, the Roadcaster and a high profile commitment to supporting Irish contemporary music.
A second national station meant that RTÉ Radio became RTÉ Radio 1.
In 1988 RTÉ Radio 2 became 2FM. Another name change in 2000 saw the station become RTÉ 2FM.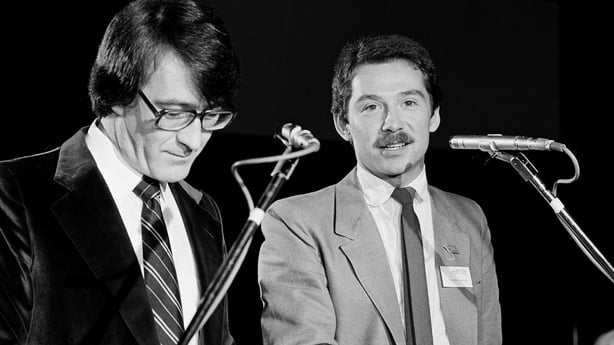 Brendan Balfe and Vincent Hanley at the RTÉ Radio 2 Launch (1979)
An RTÉ News report broadcast on 31 May 1979.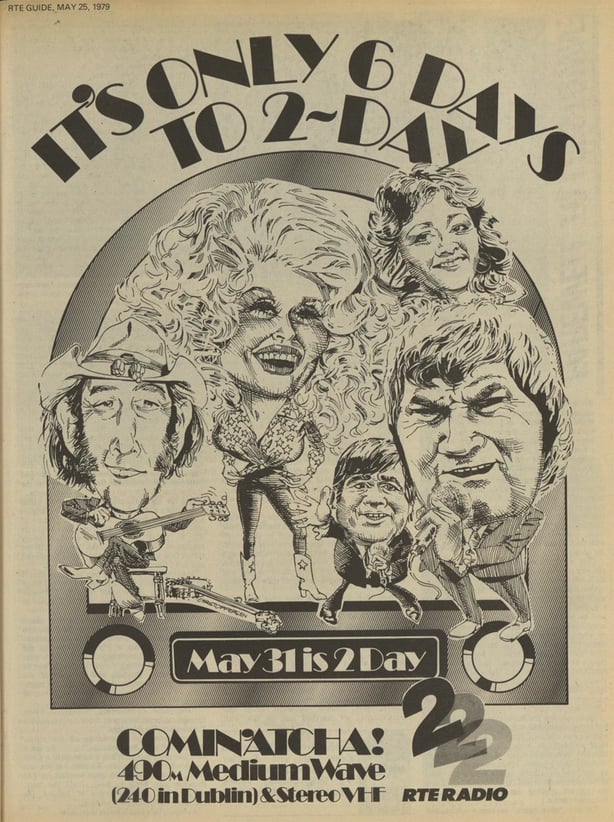 Ad for the new station ahead of the launch in the RTÉ Guide 25 May 1979