RTÉ Lyric FM the new 24 hour classical music and arts radio station prepares to take over from FM3.
Outgoing head of FM3 Classical Radio and head of RTÉ Lyric FM Séamus Crimmins is counting down to the launch of the new music and arts channel. At noon on 1 May 1999, RTÉ Lyric FM will broadcast live from its studios in Cornmarket Row in Limerick.
I'm desperately excited.
Rather than following a strict schedule, broadcasting on the launch day will be informal. Minister for Arts, Heritage, Gaeltacht and the Islands Síle de Valera will give some words of welcome. Broadcaster Lorcan Murray will be on the streets of Limerick for the launch celebrations and Máire Nic Gearailt will play requests.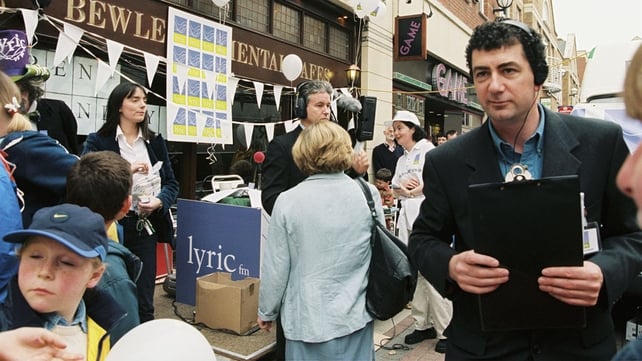 Lorcan Murray on street during launch of RTÉ Lyric FM.
In the evening there will be a live broadcast from the University Concert Hall in Limerick where the RTÉ National Symphony Orchestra with Russian conductor Alexander Anissimov and soprano Suzanne Murphy will perform a gala concert to mark the opening of the station.
It promises to be a great night.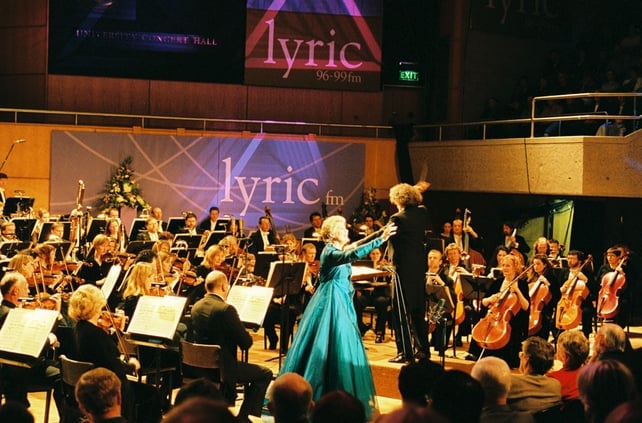 RTÉ Lyric FM gala concert.
Séamus Crimmins is proud of what FM3 achieved as it grew organically from a few hours of broadcasting to 12 and a half hours every day. He commends those responsible for the success of the service.
He will miss the diversity of programming played on FM3, as Lyric FM must to conform to a certain style. However he urges loyal FM3 listener to tune in to the new station and promises they will not be disappointed. They will hear enjoyable music that is carefully balanced and enthusiastically and warmly presented.
Everybody involved in the project has a zeal for this new station and they have a great passion for great music and a great and love of classical music and all of us we want to bring this wealth of music to the widest number of people possible.
'FM3 Final Night' was broadcast on 30 April 1999. The presenter is Evelyn Cockburn.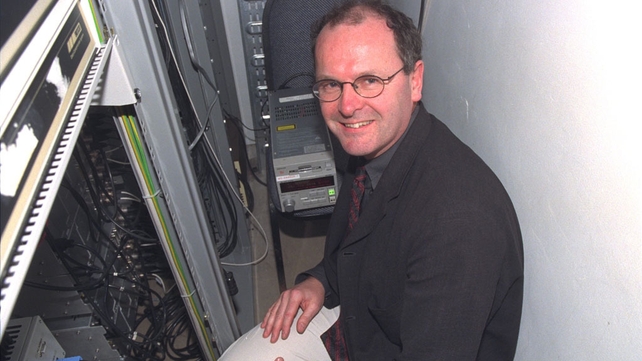 Séamus Crimmins, Head of RTÉ Lyric FM.