RTÉ Archives was sad to hear of the recent death of musician Hugh Maguire. The violinist and conductor was born in Dublin in 1926, but moved to London when he won a scholarship to the Royal Academy of Music. He led a number of British orchestras, including the Bournemouth Symphony Orchestra, the London Symphony Orchestra and the BBC Symphony Orchestra.
Hugh Maguire helped found the Irish Youth Orchestra in 1970 by becoming its conductor when Olive Smith set up its first summer course in 1970. In 1981, James Plunkett made a RTÉ Television documentary about the orchestra's first decade, 'The Irish Youth Orchestra, 1970-1980'. It was broadcast on 23 December 1981.
In this interview from the documentary, Hugh Maguire talks about the importance of choosing the right music when working with young people and the type of music they like.
He continued to conduct for the Irish Youth Orchestra until 1990.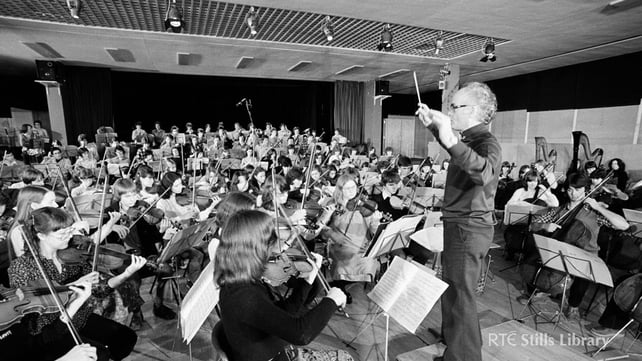 Hugh Maguire and Orchestra (1980) © RTÉ Archives 2184/006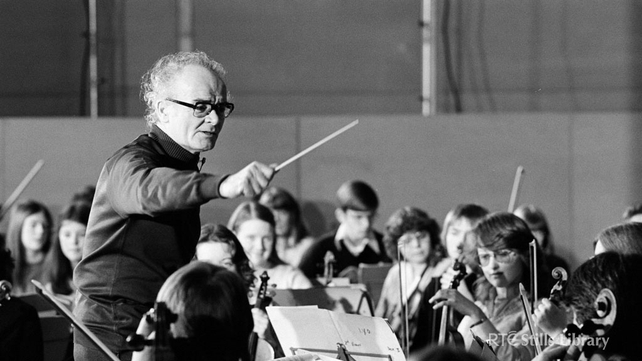 Hugh Maguire and Orchestra (1980) © RTÉ Archives 2184/010