Ancient customs are alive in Clare as a great bonfire is lit near Spancil Hill on Saint John's Eve.
The Nativity of John the Baptist is a Christian feast day celebrated on 24 June. The preceding night, St John's Eve is known in many parts of Ireland as Bonfire Night. It is marked by the construction of large fires throughout the countryside harking back to a pre-Christian era of fire and sun worship. Bonfires are lit at sundown and local people participate in festivities such as traditional music and dancing.
Radio and television broadcaster Ciarán Mac Mathúna visits County Clare to experience the traditions associated with St John the Baptist. Near Spancil Hill he chats with two elderly bonfire builders, brothers Joe and Paddy McNamara. Since he was a boy, Joe McNamara has lit the fire opposite his home every year. It was his parent's wish for the tradition of the bonfire to be continued on the same spot that has seen a fire for generations.
It was part of living if you like, it was part of our daily lives, St John's fire.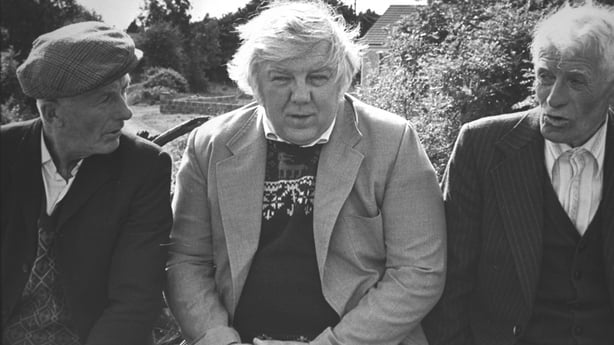 Paddy McNamara, Ciarán Mac Mathúna and Joe McNamara.
Junior Crehan of Mullagh in County Clare says because of the light evenings at midsummer, the cattle would come close to the lit bonfire. Nobody would move them because it meant the cows would have St John's blessing which would bring them luck in calving and milk production. He recalls the atmosphere around the bonfire,
Boys and girls would gather there and fiddles, flutes, concertinas and the dance sets and there'd be few songs.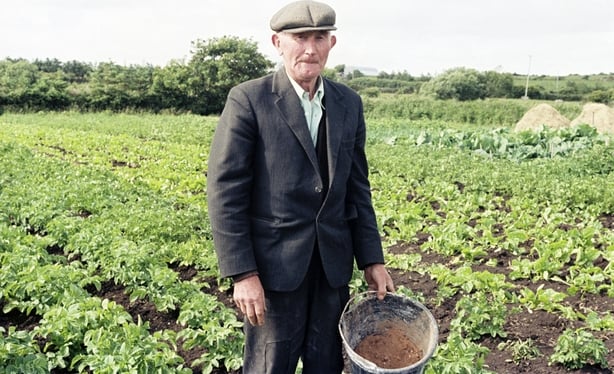 Junior Crehan,
The Spancil Hill Horse Fair begins on St John's Eve and all the news from the Fair would be shared around at the bonfire.
You needn't have been at the Fair at all, you'd get all the information at the fire.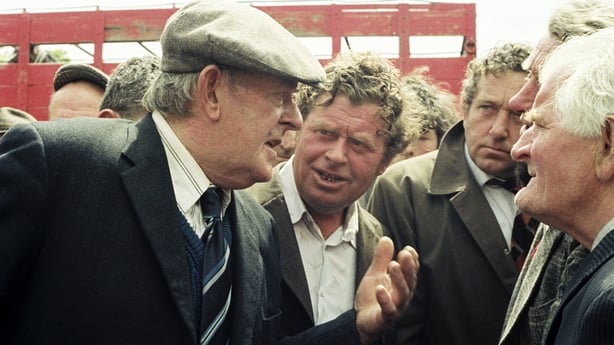 Men at the annual Spancil Hill Horse Fair.
Ciarán Mac Mathúna wonders whether the midsummer gathering will survive in years to come in an ever changing Europe. But he decides,
All we can do now at the end of another midsummer is to re-echo the words of the Irish prayer, go mbeirimid beo ar an am seo arís, may we all be alive and well at the same time next year.
'Fires of St John: Midsummer in County Clare' was broadcast on 19 June 1979. The presenter is Ciarán Mac Mathúna.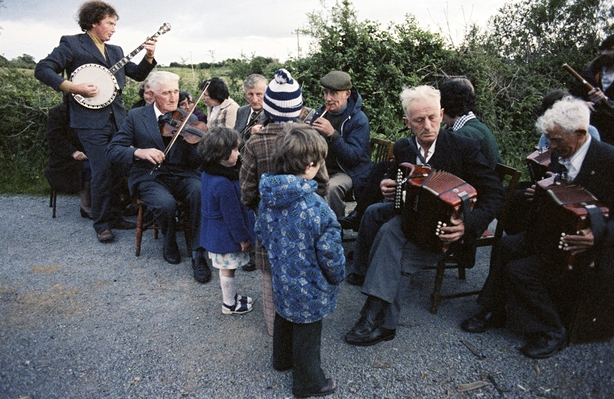 Musicians play traditional music during the annual St John's Eve bonfire.